Finland: 30min of sun stores enough vitamin D for autumn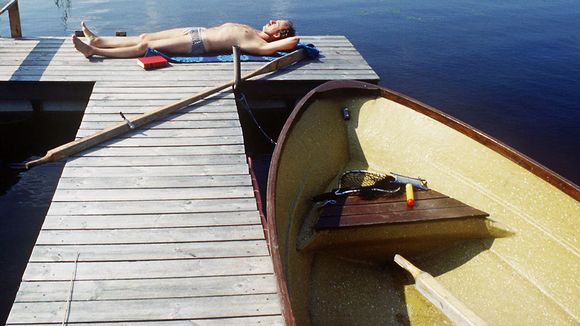 People should be enjoying the summer sunshine now, so that the body's vitamin D stores are fully replenished before the long, dark days of autumn. Experts say half an hour of midday sun is enough.
The vitamin D that is produced by the skin after contact with direct sunlight can be stored in the body. However, vitamin D can only be accumulated and stored during certain months of the year, reminds National Institute for Health and Wellbeing researcher Leena Kinnunen. Stocks fall steadily and are at their lowest in early spring, she says.
"Storage depends on how much the sun has shone and how much of it has been taken in," explains pharmacist Tarja Konsi. "Usually it's recommended that you expose a quarter of your body to the midday sun for around half an hour per day. In midsummer, of course, less will do."
Be sun smart
However, both Kinnunen and Konsi advise being careful not to get burnt. Even the end of summer sun can burn your skin and you should be aware of your own skin's tolerance.
Sun lounging, specifically, is not necessarily required, says Kinnunen – simply being out and about will often be enough to do the trick, and vitamin D supplements are readily available.
Vitamin D is thought to prevent cancer, heart disease and even diabetes, as well as enabling a healthy central nervous system.
From the autumn, people are advised to start taking oral vitamin D supplements, especially those living in the less sunny northern latitudes.
"If you've normally been in the sun throughout the summer and built up a good store, you can start taking vitamin D from the beginning of October," Kinnunen advises.