Sewage leaks into Finland's Maskunjoki River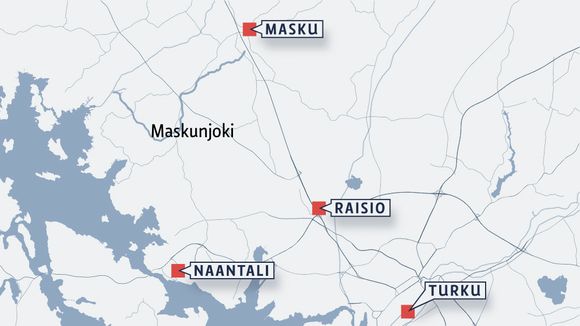 Following a sewage leak, the condition of Maskunjoki River in Southwestern Finland is being investigated as an environmental accident.
A power outage last week caused thousands of cubic metres of waste water to flow into the Maskunjoki River near Turku. The outage problem was solved by Friday and sewage stopped flowing into the river. However, it's not yet known what potential environmental damage has occurred and what clean-up measures may need to be undertaken.
Speaking on behalf of the Masku municipality, Jyrki Puisto said that waste water entered the Maskunjoki River in an area not used for swimming or domestic water uptake. Nevertheless, Puisto cautions that the River's water should not even be used for watering garden plants.
The newspaper Turun Sanomat reported that dozens of dead fish have been seen floating in river because of the leak.
Southwestern Finland's Centre for Economic Development, Transport and the Environment (ELY) says that they have visually evaluated the environmental impact of the waste water leak which stretches back at least five kilometres from the initial spot where the accident occurred.
"The water was black and there were dead fish, which suggests that the wastewater contains a lot of decomposed organic matter, which has consumed the oxygen and likely killed the fish," says Janne Suomela, who head the water monitoring division of ELY's Southwestern division.
On Friday, ELY collected samples from the river to study nutrients, bacteria, and oxygen concentrations necessary for evaluating the amount of waste water contained in the river.
According to Suomela, preliminary results are expected as early as Monday. Those findings will determine what measures need to be taken.