Whew! Interior Alaska still cooking, with Eagle hitting 92 degrees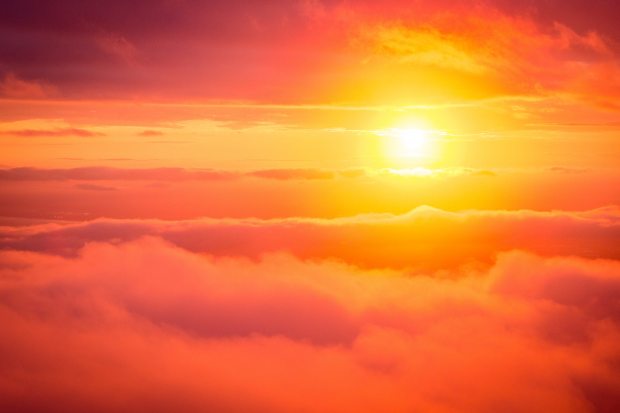 Anchorage may have had a relatively warm summer, but Alaska's largest city can't compare to the heat baking Interior Alaska. Even as autumn approaches, the Interior community of Eagle is cooking – the town of roughly 85 people recorded 92 degrees on Monday, the highest temperature ever recorded so late in the summer.
"We've had some warm summers, but nothing compared to this," said John Borg, weather observer with the National Weather Service in Eagle since 1974.
"As of yesterday we've had 38 days of 80 degrees and higher," he added. Monday's high temperature of 92 degrees was the hottest day ever recorded so late in the summer. The highest temperature so far this summer was 94 degrees on June 27.
The prolonged heat is due to a high pressure system that has been hovering over Interior Alaska for the last six weeks, Borg explained.
While the long string of hot days becomes "a little overbearing," Borg said, some people enjoy it. He said that gardens have flourished, and it's a "good summer for berries," too.
On Wednesday, the weather in Eagle was looking a little cooler, with highs in the upper 70s lower 80s and isolated thunderstorms forecast.
There's a dense smoke advisory in effect for Eagle, but on Wednesday morning "so far it's pretty nice outside" said Carl Stapler, interpretive ranger for the Yukon-Charley Rivers National Park. There's "a little bit of smoke in the area and light breeze."
In Fairbanks, this summer is the "undisputed champion" of hot weather, said Rick Thoman, climate science and services manager for NWS Alaska region. Fairbanks has had the most 80-degree days and the most 85-degree days ever recorded. The Interior city has had 36 days above 80 degrees, and 14 days above 85, breaking the record of 10 days above 85 set tied in 1986 and 1990.
This is also the second-driest summer on record, a fact that has extended the fire season, even as summer winds down. "It has been very dry over a lot of the Interior but especially the central Interior," said Thoman. Fairbanks has had only two one-hundredths of an inch of rain since July 20.
Anchorage doesn't come close to those records. The highest temperatures that Alaska's largest city can boast is 81 degrees, hit on June 17 and 18. Reaching above 80 degrees is "very unusual" for Anchorage, said Michael Lawson, meteorologist with the National Weather Service in Anchorage. Anchorage has now had 41 days above 70 degrees, just 8 days shy of tying the record set in 2004.
Anchorage is "getting into a fall-type pattern" now, and may see a few days over 70 degrees but likely won't break any heat records, Lawson said.