Domestic violence deaths preventable says coroner in Canada's Northwest Territories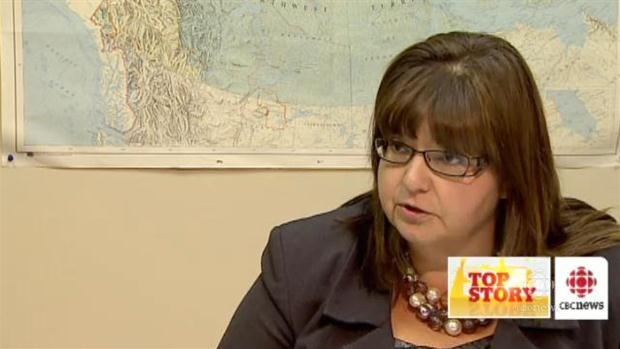 The Chief Coroner of Canada's Northwest Territories says officials missed opportunities to prevent a woman in the community of Tuktoyaktuk from being killed by her spouse.
Jenny Pingo was shot by her common-law spouse in December 2011. He killed her and then himself.
Coroner Cathy Menard says not enough is being done to prevent deaths from domestic violence which are often the end result of an escalating and predictable pattern of behaviour.
According to Menard, Pingo's spouse had been convicted of assaulting her several times. Pingo had also had contact with the health centre in the community.
In the weeks prior to her death, Pingo told friends and family members she was planning to leave the community but was scared of how to tell her spouse.
Menard says Pingo's case is not an isolated one. She says this story is all too familiar in the North and those with power need to step in and step up.
"The more the victim comes to the attention of the authorities, the more the victim is going to the police station and the police are aware of the incident, the more likely the level of risk is increasing," said Menard.
The coroner's recommendations to the Department of Health and Social Services include using a universal screening tool for family violence in health centres and emergency rooms and supporting a long-term social marketing campaign directed at changing attitudes and behaviours related to family violence.
The coroner is also recommending RCMP be more proactive in conducting domestic assault risk assessments and using the information to refer people to victim services or facilitate emergency protection.
Menard says the RCMP shouldn't hesitate to do a risk assessment on any woman they feel could be in danger.
"Domestic violence almost never occurs without warning," she said.
Menard says most of the deaths she sees in the territory are somehow related to domestic violence.