KGB archives set to open up to Finnish researchers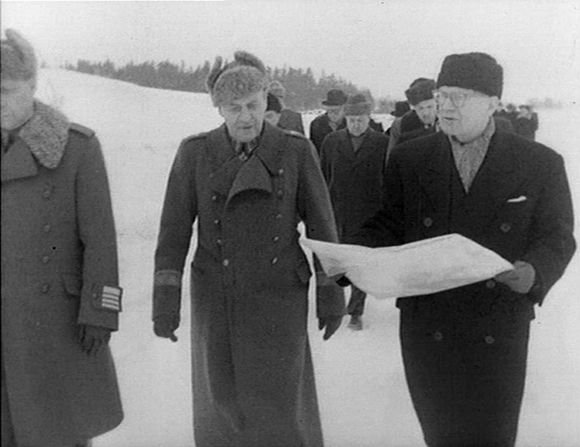 How did the Soviet Union affect president Urho Kekkonen's career? Why was the Porkkala peninsula handed back to Finland early?
These questions and more could be answered as the Finnish national archive negotiates access to KGB archives from the crucial 1953-56 period.
Russian archives are usually sealed for fifty years, and even after that period has elapsed a special decision is needed to open them up. Finland's National Archives Service has been negotiating access with their Russian counterparts for years.
Agreement was finally reached in the spring. The contract brought with it the possibility that archives belonging to the Russian secret service the FSB, which replaced the KGB, would also be opened to Finnish researchers.
Over the last few weeks the Finnish archivists have been talking directly to those in charge of historical FSB documents. They are covering questions of interest to Finnish researchers and presently focusing on the 1953-56 period.
Finnish reactions through the KGB lens
That covers the death of Josef Stalin, the start of Urho Kekkonen's 26-year stint as Finnish president, the 1956 general strike and the return of the Porkkala peninsula after it was leased to the Soviet Union in the Moscow Armistice that ended hostilities between Finland and its eastern neighbour in 1944.
The KGB followed all these events—and Finnish reactions to them.
"These events have aroused a lot of interest, but we have not had the chance to look at all aspects of Soviet decision-making," says Jussi Nuorteva of the national archives. "We could find significant new information in the FSB archives."
Hungarian researchers have already gained access to the FSB archives in order to research the 1956 uprising. That has been interpreted by the Finnish National Archive as a sign that Russia is ready to deal with difficult episodes of its history.
Kekkonen's interesting Soviet ties
Finnish interest is likely to focus on Kekkonen's rise to power and how the Soviet decision to return Porkkala may have been intended to help his election campaign. Viktor Vladimirov, who served in Finland as a diplomat and was later head of the KGB, wrote in his memoirs that the embassy had written as much in a note to the Soviet leadership.
Even if such a note is not forthcoming now, other material relating to the same time period will be useful to researchers.
"Everything connected to Kekkonen's relationship with the Soviet Union is interesting," says Kimmo Rentola of Turku University.