Conservative government takes office in Norway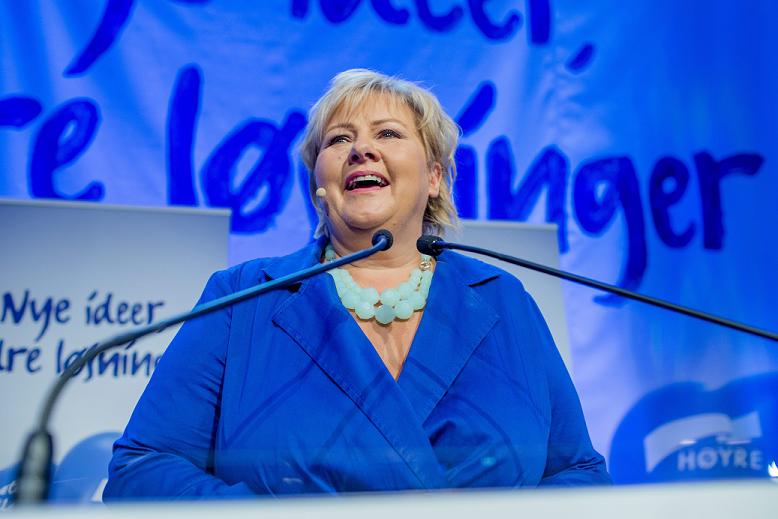 STAVANGER, Norway — A conservative government promising tax cuts and stricter controls on immigration has taken office in Norway.
Incoming Prime Minister Erna Solberg's Conservatives and the right-wing Progress Party ousted a centre-left government in last month's election. The pair will rule as a minority government with
the support of centre-right parties.
The Conservatives took 11 of the 18 Cabinet seats, including the foreign and defence minister posts, while Progress — the junior partner — got finance, oil, justice and four other portfolios.
Solberg, 52, is one of only three ministers in the 18-member Cabinet who are over 50. The average age is 44. Half of the ministers are women.
Solberg has said she will trim taxes for wage earners, while making it tougher for foreigners to get residency permits in oil-rich Norway.
Related Links:
Norway faces minority government after coalition talks fail, Reuters
Conservative victory in Norway: What does it mean for the Arctic? Blog by Mia Bennett