Fighter jets train over Baffin Island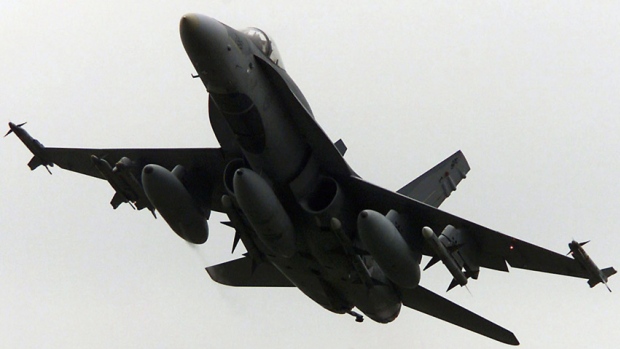 CF-18 Hornet fighter jets and an air-to-air refuelling aircraft were in the sky over some eastern Arctic communities during the past few days.
Canada's NORAD Region was conducting a training exercise over Labrador and Baffin Island. NORAD is a joint United States and Canadian command that oversees air sovereignty and control.
Capt. Jeff Noel with the Royal Canadian Air Force says air force personnel were doing skills proficiency training and re-fuelling exercises.
"The training involves the pilots, the ground crews and support personnel at those locations such as Iqaluit airport and they do their training in how to maintain their aircraft in an environment not usually used by the air force," he said.
Noel says residents may have noticed a slight increase in air traffic, along with increased security measures at various times during the past five days.
He says the exercise is part of NORAD's continual training to test responses, systems and equipment.