Arctic caribou eyes change colour with seasons
24-hour darkness makes caribou retinas change from gold to blue, study finds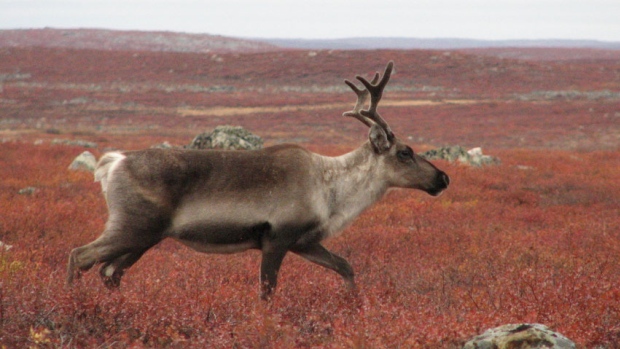 The eyes of caribou living in Arctic areas with 24-hour darkness in winter change colour with the seasons, a study has found.
Many mammals, such as cats, have a reflective area behind the retina to improve night vision. The colour of this part of the eye is usually gold.
Glen Jeffery says his team from the University College of London and the University of Tromso found blue-coloured eyes in Norway reindeer killed in the dark months of winter.
"The gold wasn't there anymore; it was a deep, deep blue," he said.
The researchers found the caribous' visual systems became 1,000 times more sensitive to light during winter months.
"Changing the colour changed the sensitivity of the retina and tuned into an environment where there's very little light around," he said.
The colour change only occurs in caribou living in areas where there is 24-hour darkness in the winter.
Jeffery says darkness causes pupils to dilate, which increases the pressure within the eye. He says the pressure on the retina is what causes the change in colour.
When they brought a number of caribou in winter to their research centre in Tromso for a few weeks, they found their retinas lightened to green, due to light pollution from streetlights.