Tens of thousands still without electricity in Finland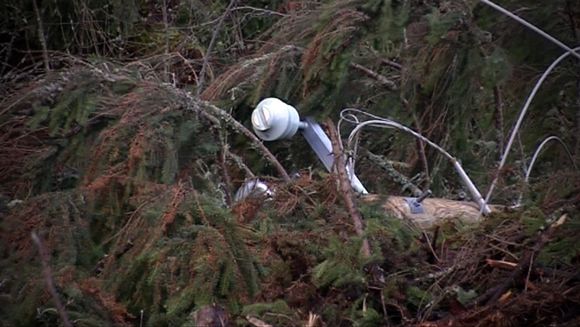 Repair work on the damage wrought by autumn storm Eino on Sunday will go on at least until Tuesday. Central Finland has been hit hardest by the storm. All damaged areas have not even been surveyed yet.
Repair work for damage wrought by Storm Eino went on through the night. Monday morning, some 60,000 – 70,000 people were still without power, the majority of them in Southern Savo and Central Finland.
Electric company Elania reports that 17,000 of its customers are still without light. Some 13,000 of these are in Central Finland, and the rest in the Häme and Pirkanmaa region.
According to Elenia's Communications Manager Heini Kuusela-Opas, the company grid has suffered serious damage in Central Finland, with the network backbone still down in places.
Assessing damage from the sky
The full extent of damage will emerge as repair workers return to their jobs Monday morning. The repairers worked through the night, but darkness slowed them down. Felled trees are still being cleared from roads and power lines.
Kuusela-Opas says her company will be sending helicopters to survey Central Finland and the Päijät-Häme region in order to assess the kind of equipment needed for the work, and that a clearer picture should emerge by the early afternoon on the damage and duration of possible power outages.
Some 28,000 customers remained without electricity in Southern Savo on Monday morning.
Many days' work
Up to 230,000 people lost power on Sunday, after power lines were damaged by fallen trees and broken branches.
Repairs of the electricity grid will go on at least until Tuesday. Most remote areas have not even been surveyed yet for damage. However, with winds dying down repair works should speed up, and new damage is not expected.
In Eastern Finland, trains are still being replaced with busses due to storm-wrought damage. Among the train routes serviced by buses on Monday morning are the Intercity and Pendolino trains between Pieksämäki and Kuopio.
Related:
11,000 customers without power in Sweden's North, Radio Sweden
Gallery: Eino's wake of destruction, Yle News