Black ice slows bus traffic in Sweden's Far North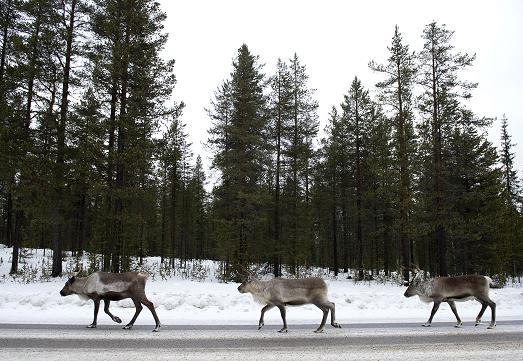 Black ice in northern Sweden stopped bus traffic Tuesday afternoon and lead to several motorists sliding off roads. News agency TT reports that bus service in the costal towns of Luleå and Piteå was cancelled or slowed due to the slippery conditions.
Since about 5 p.m., most of local buses have begun rolling again after standing still for several hours. Police said those several drivers have slid into roadway ditches, no serious accidents have been reported.
Rain on top of snow and freezing temperatures in Norrbotten county cause a layer of ice to form on roadways in a short period of time. It was so slippery during the afternoon that residents were advised to stay at home the rest of the day.
"The combination of rain on top of snow and ice makes it incredibly slippery. It is important that all drivers take it very slow and carefully, even when you are out walking," said Fredrik Rosendahl at Sweden's Transport Administration.