Swedish researchers prove rudolph's nose really IS red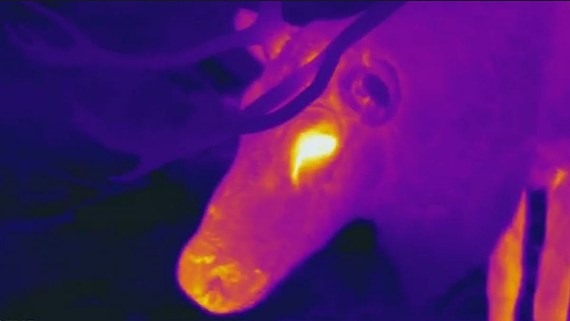 Researchers at Lund University in southern Sweden have proved that Rudolf's nose actually IS red.
They have filmed the nose with a infrared camera that indicates heat. Apparently the warm blood that is pumped to the reindeers muzzle, to help it look for food in the frozen ground, can give it a kind of red glow.
According to a press release from Lund University, some researchers have now started a "nose group" or the Mammalian Rhinarium Group to try to find out more. The group will be studying how mammals is getting information from the front, soft and wet part of the nose, which is also called rhinarium.