Rovaniemi, Finland hosts forestry conference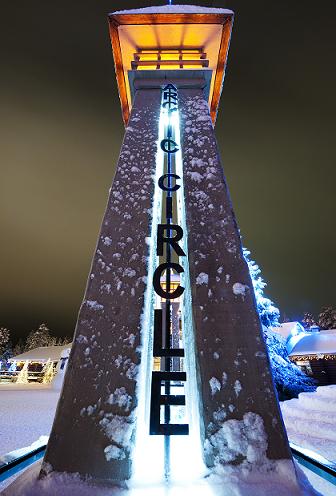 The annual European Forestry conference will be held in Rovaniemi in the summer of 2015.
Some 150 participants from around Europe are expected to visit the Lapland town for the three-day event.
Director of Finnish forestry organisation Metsähallitus, Jyrki Kangas, proposed the Lappish location at the European State Forest Association Eustafor's board meeting on Wednesday. Kangas is Vice Chairperson of the Association.
"Rovaniemi was unanimously voted for and the host venue will be the Pilke Science Centre," says Kangas.
One-third of the EU's timber market – or 40 percent of the surface area of the forest trade – is held by Eustafor's board. The organization now has 28 member states and it's growing by several new members each year.
Kangas expects the occasion to be similar in magnitude to the European Forestry Week event that just ended in Rovaniemi last Friday. It attracted over 400 international experts and high level European Congress participants from Russia, Central Asia and North America.
According to Jyrki Kangas, feedback for that event has been positive. He claims that Rovaniemi — chiefly marketed as the home of Santa — is also gaining a track record as an excellent venue for forestry events.