A gray Christmas for most of Sweden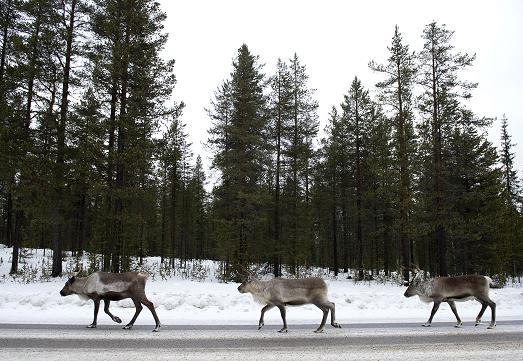 Santa will have a hard time reaching Swedes' homes by sled this year as Christmas Eve has turned out to be more gray and green than white.
"This Christmas is very mild. Southern Sweden will get temperatures of up to nine degrees Celsius. There is not much snow and the ground is even bare along parts of the northern coastline," Linnea Rehn, a meteorologist at the Swedish Meteorological and Hydrological Institute (SMHI), told news agency TT.
Although Sweden got a white Christmas in 2012, mild weather at this time of year is not unusual. Only 10 out of the past 112 Christmas Eves have been snowy, said Rehn.
This year, large parts of Sweden will see overcast skies and rain over Christmas and the whole country will experience windy weather, especially the west coast and the northern mountain region.
SMHI has also issued a class 1 weather warning for parts of the north, where half a decimetre of snow may fall by the morning of Christmas Day. A class 1 warning refers to a weather development that may pose some risks to the public and disturb some social functions.
Christmas Day looks set to be mild, too, with above-zero temperatures and unsteady weather predicted for most of the country, though temperatures in the Lappland region will likely drop below freezing. Boxing Day will be mostly dry and there may even be some sunshine in parts of the north.