Nunavut suicides reach record numbers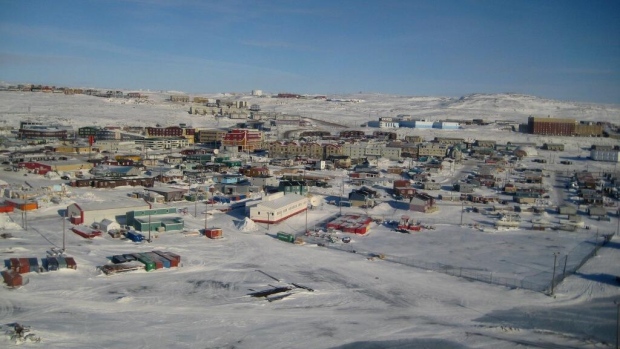 A record number of people took their own lives in Canada's eastern Arctic territory of Nunavut in 2013, yet young people in the territory say they're not getting the mental health support they need.
In 2013 at least 45 people died by suicide in Nunavut, according to the territory's chief coroner. Most were young men. That's the highest number recorded since the territory was created in 1999.
But young people who want to get help say they're not satisfied with what's available. One young woman told CBC News she went to the local health centre for help, but was directed to the church. Then the church directed her back to the health centre.
Linda Airut says the same thing happened to her. She is from the Nunavut community of Igloolik but now lives in Toronto.
"They only wanted to report the cops on me. I didn't want to talk to the cops," Airut said. "They wanted to help only if there was something serious, like cut my arm or something, like they would want to see if I'm mentally ill."
Kelly Fraser, who is from Sanikiluaq, Nunavut and now lives in Cape Dorset, Nunavut said she got support after her father took his life. She says she developed a trusting relationship with that counsellor but then he moved away.
Elders have also been helpful, but Fraser said when some young people try to get professional help it's not always available.
"If it's someone that isn't equipped or professionally trained with that kind of thing, then I wouldn't feel comfortable being directed," she said.
CBC News has asked to speak to Nunavut's health department. A spokesperson says no one is available at this time.
Related Links:
Canada: Bridging the Divide (Video), Eye on the Arctic
Finland: Finland 'downplays' suicide figures says expert, Yle News
Sweden: Sámi Healthiest in Arctic: But at what cost?, Radio Sweden
United States: Suicide rates increase as Alaska community sizes get smaller, farther North, Alaska Dispatch