Sweden: Court calls off wolf hunt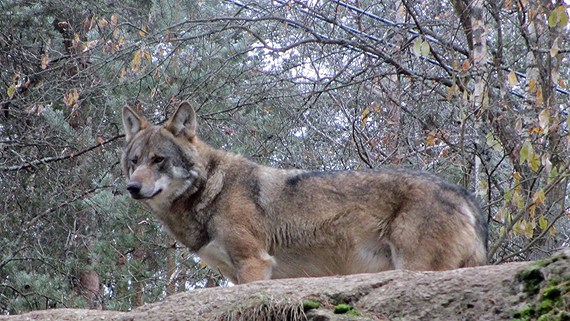 The licensed wolf hunt planned for February this year will not take place, after a decision in an administrative court on Wednesday, reports Swedish news agency TT.
The court ruled in favour of environmental organisations which had appealed a decision to allow 30 wolves to be culled next month.
"We are very pleased about the court's decision," Mikael Karlsson, chairman of the non-governmental organisation Nature Conservation, tells TT.
But Bo Sköld, the general secreatry of the Swedish Hunting Association, is very disappointed.
"A disaster for people in the countryside who live with the wolf on a day-to-day-basis," he says to TT.
Sköld is also concerned about the "ability of the democratic system to deal with this issue", considering that the Swedish parliament has voted in favour of a wolf hunt three times. "You lose faith completely," he says.
Reviewed by  European Commission
Over the last few years, licensed hunts – as well as the culling of wolfs as part of wild life management schemes – have been stopped three times by courts. The decision to stop last year's licensed hunt has been appealed, and is awaiting a decision in the administrative court of appeals.
The licensed hunt is also being reviewed by the European Commission. According to the government's wild life proposal from this autumn, a wolf population of between 170 and 270 wolves would be sufficient to keep the population healthy. There are currently approximately 400 wolves in this country.
After the court decision on Wednesday, a spokesman for Environment Minister Lena Ek told TT that she will not comment, as it is an ongoing legal process in a Swedish court.
It is up to the Environment Protection Agency to decide whether it will appeal the decision or not. Gunilla Skoticka, section head at the agency says they will need to read through the court's decision before they decide what to do.
"But we think the wolf hunt is an important part of the wild life management and it is important that it can be carried out. So from that perspective, we are not happy with this decision," says Gunilla Skoticka, from the Environment Protection Agency, to TT.
Related Links:
Canada: Yukon, Canada to review roadside hunting, CBC News
Finland: Hunting season underway in Finland, Yle News
Sweden: Sweden to allow culling of wild wolves, Radio Sweden
United States: Alaska Natives rally for restored aboriginal hunting, fishing rights, Alaska Dispatch