Testing electric buses in Finland's cold climate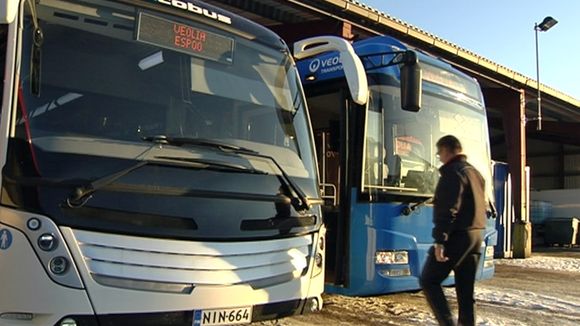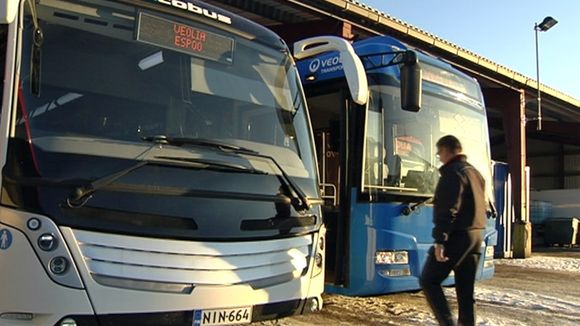 The winter hardiness of electric buses is being tested in Finland's capital region.
A project to improve bus performance in subzero temperatures is being carried out with foreign bus manufacturers, with domestic buses also vying for the market.
At the Veolia bus depot in Espoo, one can spot a new breed of buses. Instead of guzzling gasoline, these vehicles are charged with electric power.
Veolia is participating in the project where different bus manufacturer's vehicles are tested in freezing conditions. In the eBus project, bus companies are cooperating with manufacturers and researchers to develop more winter-hardy electric buses.
The first test bus came from Portugal some two years ago.
eBus technical specialist Sami Ojamo says that the cold has proved surprisingly challenging for electric vehicles. A bus that runs in minus five degrees, for instance, may not work at minus fifteen.
Improved Portugese buses now run even in the extreme cold of the last days. Chinese-Dutch Ebusco buses, which joined the trials last month, also seem to be fine with the cold.
Recent improvements to keeping the battery warm, also while charging, and better bus heating have contributed towards the better performance, Ojamo notes.
Domestic interests
The Technical Research Centre of Finland VTT is also participating in the project. Test buses are regularly checked at a VTT laboratory for heavy transport.
Although foreign manufacturers are taking part in the project, this should also benefit domestic businesses.
VTT researcher Veikko Karvonen sees potential in the developing electric bus market, and says the project aims to give rise to Finnish industry making components and even full vehicles.
Negotiations with possible Finnish bus manufacturers are ongoing, while more foreign buses will be tested and taken on trial as early as this spring.
Related Links:
Canada: Ottawa testing $620K stealth snowmobile for Arctic, The Canadian Press
Sweden: Test driving industry booming in Arctic Sweden, Radio Sweden