Yukon to build first new campground in 30 years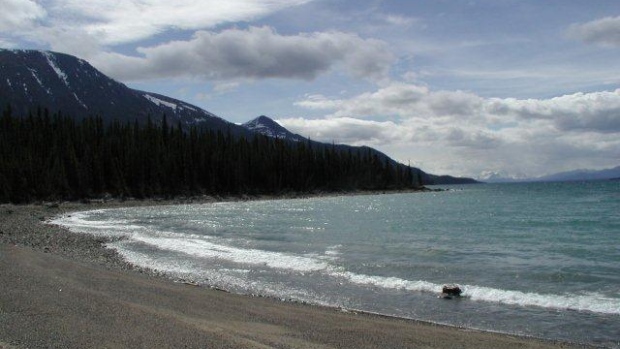 The government in Canada's Yukon territory has given final approval for a new campground on Atlin Lake.
The Taku River Tlingit First Nation in Atlin tried to convince the government to drop the plan, saying the site could be part of an eventual land claim by the First Nation.
But environment minister Currie Dixon says that's not enough to halt all development along the Atlin Road.
"Their position that absolutely no development can occur in that area until they have a land claim is a bit untenable," Dixon says. "We've indicated to them we're more than willing to come to the table when negotiations begin on their land claim."
The Carcross Tagish First Nation is supporting the new campground.
Dixon says some of its suggestions have been worked into the construction plans.
He says the government has also promised the First Nation it will build another campground at Conrad, on Windy Arm near the Yukon-BC border.
Campsite will have 55 spots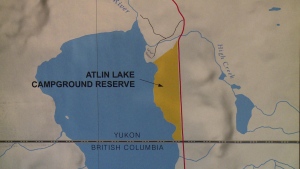 The new Atlin Lake campground will include about 55 camping sites, with construction beginning this summer.
Dixon says construction plans for the campground were tweaked to minimize the impact on wildlife.
He says it will meet strong demand for campsites along the Atlin Road.
"Our campgrounds in that area tend to be very well used and this particular site is absolutely gorgeous and it will make an absolutely wonderful campground," Dixon says.
Eric Schroff, the director of Yukon Parks, says this will be the first new campground since one was built outside Faro almost 30 years ago.
"All of the facilities, the picnic tables, the cooking shelters, those sorts of things will all be brand new, but it will follow the same basic design, with sites available for RVs, for people with tents, and it will be very family oriented as well."
Schroff says they're aiming for the May long weekend 2015 for the grand opening. Atlin Lake is the largest natural lake in British Columbia with a small portion of the north end stretching into the Yukon.