Consultations underway in Nunavut on Baffin Island caribou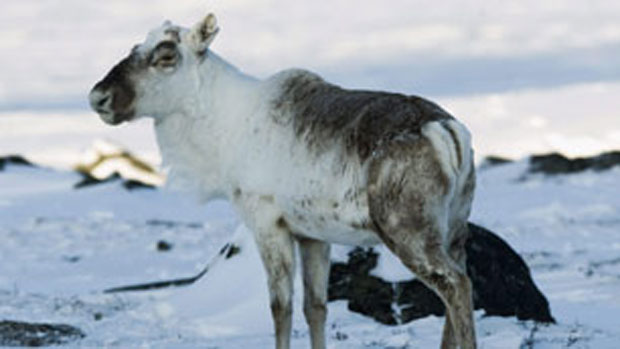 Community consultations continue in the Baffin region of Canada's eastern Arctic territory of Nunavut this week.
The Nunavut government and Inuit organizations are hearing from people affected by low numbers of caribou on Baffin Island.
In 2012, an aerial survey of southern Baffin Island confirmed the drastic decline in numbers.
Biologists estimated less than 5,000 animals remain in the South Baffin. In the 1990s, estimates based on smaller scale surveys and local knowledge put the number somewhere between 60,000 and 180,000.
Jaylene Goorts is the a biologist with the Nunavut Department of Environment.
She says that although it may be premature to assess what measures could be taken, some ideas are being discussed, such as limiting the number of caribou per household, or restricting the harvest to bulls only, and not females with calves.
"We're just trying to gather suggestions at this point," Goorts says. "Things that communities can suggest for conservation actions that can be taken by communities."
If restrictions on caribou hunting are put in place, it will be a first for Inuit on Baffin Island.
Another aerial survey is planned this winter that will cover the whole Baffin region.
The consultation group is in Arctic Bay today.
They will then go on to the communities of  Igloolik, Hall Beach and Kimmirut.