Arviat, Nunavut ecotourism nominated for international award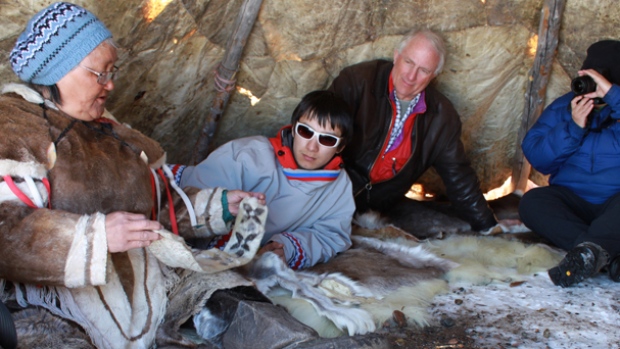 The Arviat Community Ecotourism program has been nominated for an award by the World Travel and Tourism Council based in London, England.
Arviat Community Ecotourism, also called ACE, is one of three international finalists in the community award category.
Arviat is a small Inuit community in Canada's eastern Arctic territory of Nunavut.
"This is really big, not just for Arviat but for Nunavut and Canada as a whole," says Arviat's tourism coordinator Olivia Tagalik. "It's gonna put the spotlight on everybody here."
ACE offers "authentic cultural and wildlife viewing tours and experiences," hosted by local people. It's been a way to create jobs as well as showcase an unique part of the country.
"There's a whole bunch of things available in the community," Tagalik says. "We try and show them everything that Arviat has to offer."
In the next couple of months, a tourism expert affiliated with the Council will visit Arviat to learn more about its programs.
Keith Collier is the community economic development officer there.
He says the hamlet is getting more and more tourists each year, thanks in large part to ACE.
"The original project that's funded through NTI is now coming to an end March 31, so we're really happy to be seeing some recognition and some results."
The "Tourism for Tomorrow Awards" will be handed out in Hainan, China in April.
Related Links:
Canada: Creating an economy in the North: Can tourism save this town?, Eye on the Arctic
Finland: Nature tourism in North Finland drawing Chinese tourists, Yle News
Greenland: Greenland inspires Arctic Bay, Canada tourism strategy, Eye on the Arctic
Sweden:Is space tourism coming to Sweden's Arctic?, Radio Sweden