Finland imposes further restrictions on alcohol advertising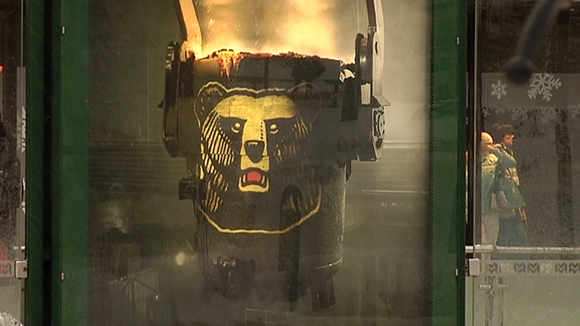 On Friday, the President of the Republic is expected to sign off on proposed amendments to Finland's alcohol advertising legislation presented by the Government on Thursday.
The amendments will make Finland's already stringent alcohol advertising restrictions even tighter.
Finland has long restricted alcohol advertising in a bid to protect its children and young people. In line with this policy, the advertisement of mild alcoholic beverages is prohibited in public places such as bus stops, public transport and billboards. The intention is to reduce the number of situations in which children and young people are exposed to such advertising.
In the future, it will also be prohibited to advertise mild alcoholic beverages with campaigns in which consumers are asked to participate in games, lotteries or contests. Likewise, content produced or shared by consumers, including social media-type posts, photos, video clips or ads will no longer be allowed in advertising. This new crackdown will influence how alcohol is advertised on social media, but will not apply to citizens' personal communications.
Studies show that alcohol advertising encourages early alcohol use and increased or binge drinking among young people. Under-age drinking also increases the risk of violence and accidents, damages young people's physical development and predicts later dependency and difficulties when they become adults.
Advertising still allowed at public events
Alcohol will still be advertised at public events like sporting matches and concerts. Concordant with the current practice, it will also continue to be allowed on vessels to foreign destinations and facilities with a license to sell and serve alcohol. Only the prices and names of alcoholic drinks can be advertised on the exterior of such venues.
Amendments also move the current limitation determining that alcohol ads can only appear on television after 9 pm back one hour to 10 pm. This same limitation also applies to radio advertising. A total ban on the advertising of strong alcoholic drinks, or spirits, will continue. Lists of retail prices released by the state-owned alcohol retailer Alko and airline and shipping companies will continue to be published, however, on the Internet.
The new amended law concerning the advertisement of alcohol will come into force in Finland on 1 January 2015, but retail alcohol prices can be published on the Internet already starting 1 April 2014.
Related Links:
Canada:  Alcohol treatment limited in Nunavut, Canada, CBC News
Finland: Alcohol consumption falls in Finland, Yle News
United States: Alaska Troopers bust rural bootleggers, Alaska Dispatch