Most Swedes support wind power subsidies: survey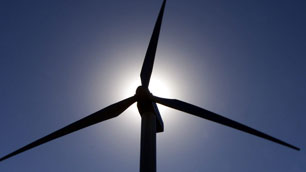 A survey suggests that a clear majority of Swedes want to keep subsidising wind power.
A poll commissioned by Swedish public television SVT found that 71 percent of people who answered the survey supported keeping subsidies.
The Green Party welcomes the result, as does the wind power industry, which also wants bigger subsidies, due to low energy prices and the falling value of current subsidies.
But both the Christian Democrats and Sweden Democrats want wind power to manage without financial support, as does the Liberal Party, which supports nuclear power.
Related Links:
Canada: Canadian diamond mine uses wind power in Northwest Territories, CBC News
Finland: Defence considerations threatening wind power investments in Finland, Yle News
Sweden:  Sweden's reindeer and wind power industries trying to coexist, Radio Sweden
United States:  Windmills could be adding power to Anchorage, Alaska grid within weeks, Alaska Dispatch