NORAD launches training exercise in Canada's North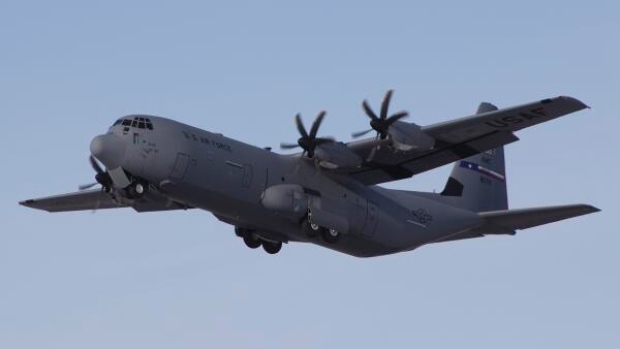 It may soon be possible to spot CF-18 Hornet fighter aircraft, CC-130T Hercules and CC-150T Polaris air-to-air refuelling aircraft in several cities in Canada's North.
The North American Aerospace Defense Command, or NORAD, has launched a two-week exercise that will take place across the North for the first two weeks in April.
"It's a carefully operational exercise that is planned and controlled to ensure that NORAD's rapid response is sharp and that the capabilities that we want to see are there," says Captain Wright Eruebi, with the Canadian NORAD Region Headquarters in Winnipeg, Manitoba.
Operation Spring Forward will take place in the cities of  Yellowknife and Inuvik in the Northwest Territories, the  city of Iqaluit in Canada's eastern Arctic territory of Nunavut,  and the town of Goose Bay, in the province of Newfoundland and Labrador.
National Defence says NORAD's mission is to deter, detect and defend against potential threats. The exercise will also include a number of training flights.
As part of that mission, the Royal Canadian Air Force maintains a combination of forward operating locations across Canada.
"Exercising our ability to operate at our forward operating locations across the North is crucial to ensuring we are ready to respond at a moment's notice," said Major-General Pierre St-Amand, Commander, 1 Canadian Air Division and the Canadian NORAD Region, in a news release.
Operation Spring Forward has been in the works for six months.
Related Links:
Canada:Military exercises underway in Arctic Canada, CBC News
Finland:  US Army special forces in Finland for winter war games, Yle News
Norway: Norway's military intel chief admits to phone spying outside country, The Associated Press
Russia: Russia to reopen Soviet-era Arctic military base, Reuters
Sweden: NATO praises Sweden's defence, Radio Sweden
United States: Crews unearth military history on Alaska Glacier, Alaska Dispatch