New wind parks to be constructed in North Finland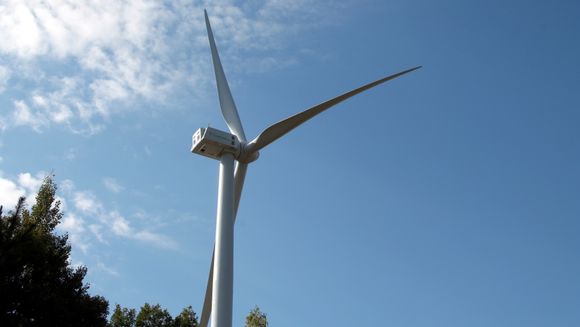 A series of wind park projects in northern Finland has progressed to construction stage.
Wind farms to be located in the municipalities of Kittilä, Sodankylä and Ii have all received a green light for construction to proceed, clearing the way for the start of building work.
The three wind parks slated for northern Finland will host a total of 45 wind turbines and altogether command an investment of 200 million euros.
"The construction and maintenance of a wind power unit also opens up possibilities for local business activity, which would add to the vitality of the area," said wind power chief Erkki Kunnari of Laatumaa, a real estate development project run by the state-owned land management company Metsähallitus.
"Project development will add additional value to state lands and natural resources and ecosystem services. The local wind power development projects are a good example of commercially profitable ecosystem services based on new business activity," Kunnari added.
Real estate activity has grown to become an important component of Metsähallitus' operations. Laatumaa is the flagship of the organisation's real estate division and turnover last year reached close to 19 million euros. The company aims to add value to localities by mapping out recreational and hotel areas as well as wind power zones.
2013 was also a high point for the company in terms of forestry real estate deals, as Laatumaa sold nearly 9,000 hectares of non-prime commercial forests and smaller plots to Metsähallitus for around 17 million euros.
New commercial lands were purchased primarily for defence force purposes at a cost of just under five million euros. The total worth of property sold by Laatumaa came in at around 40 million euros. The company accounts for between 10 and 20 percent of Metsähallitus turnover.
Related Links:
Canada: Canadian diamond mine uses wind power in Northwest Territories, CBC News
Finland: Defence considerations threatening wind power investments in Finland, Yle News
Sweden:  Sweden's reindeer and wind power industries trying to coexist, Radio Sweden
United States:  Windmills could be adding power to Anchorage, Alaska grid within weeks, Alaska Dispatch