Investment in forestry returning to pre-crash levels in Finland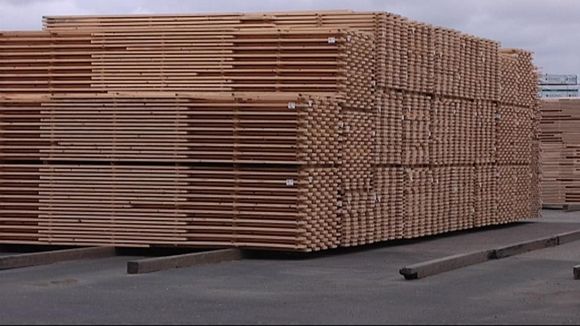 Figures for last year show that almost a billion euros were invested in the sector – more than double the amount for 2009.
The growth of internet trade and an increased demand for pulp and board is helping to fuel the recovery, with Finland's largest forestry companies recently announcing investments linked to packaging materials.
Investment in Finland's forestry sector is returning to levels last seen before the financial crisis, new figures show. Last year investment reached almost a billion euros, which is more than double the amount for 2009.
Investments have also seen strong growth in the first quarter of 2014, and look set to continue, with forestry companies Metsä Group, Stora Enso and UPM all recently announcing new investments worth hundreds of millions of euros each. Last month Metsä Group unveiled plans for a 1.1 billion euro pulp mill in Ääneskoski, central Finland.
The new figures also reveal that the size of the forestry industry as a share of Finland's total exports is now growing again. In 2008, forestry made up only 17.6 percent of all Finland's exports – a sharp fall from the 1970s, when it accounted for more than 50 percent. Recent years have seen the figure begin to rise again, to 20 percent.
Figures come as a relief
Forestry industry chief executive Timo Jaatinen told Yle that today's figures come as a welcome relief after recent years of stagnation within the sector. "Our investments have traditionally been in the order of a billion euros, though in the last few years it's been well below that. These new investments are especially important for stabilising the outlook in Finland."
The growth of internet trade, and an increased demand for pulp and board have helped fuel the industry's recovery. In recent years the sector's focus has developed, shifting to biofuels and oil production, among others. And the large recent investments have all in one way or another been linked to packaging materials.
Paper giant Stora Enso, for instance, recently announced that it will convert its Varkaus fine paper plant into a containerboard production facility.
Related Links:
Canada:  Troublesome beetles spotted close to Canada's Yukon border, CBC News
Finland: Insect wrecks havoc on Finnish spruce trees; global warming to blame?, Yle News
Sweden:  Successful attempt to run trucks on biofuel in Sweden's North, Radio Sweden
United States:  White spruce may thrive as temperatures warm across subarctic Alaska, Alaska Dispatch