Ice-Blog: Cryosphere in Crisis?

You can't say the latest research results on the thinning of the West Antarctic ice sheet didn't make the media.
From the news agencies through the quality media and even publications not known for their detailed science or environment coverage – nearly all reported that two separate studies each independently come to the conclusion that parts of the West Antarctic ice sheet are already "collapsing". They say this could result in a considerable sea level rise within the next century or two. This would have devastating consequences for low-lying coastal areas around the globe.
No-one can really say they didn't know about this. For once, the Antarctic ice has made into the headlines of the mainstream media. This is the region people tend to think of as having "eternal ice", where global warming will "not make much difference". There are those who criticize the media for sensationalism or exaggeration by taking over the term "collapse" for a process which will still take hundreds to thousands of years. See for example Andrew Revkin's post on Dot Earth (New York Times), (and an excellent response by Tom Yulsman in ImaGeo: (Discover Magazine). But, semantic discussions apart – as Yulsman puts it:
"On a human timescale, 200 years or more for the start of rapid disintegration is a very long time indeed. But on a geologic timescale, it is the blink of an eye. And that's important to keep in mind too — that in a blazing flash, geologically speaking, we humans are managing to remake the life support systems of our entire planet. This is why I think today's news may eventually be seen as having historic significance". At any rate, he concludes "it is yet another clear sign that human-caused changes to the planet once regarded as theoretical are now very real".
Indeed Tom. The question is: what are we going to do about it? Has it set the alarm bells ringing? Did anybody see a rash of reactions promising quick action on reducing emissions to mitigate climate change? If so, please point me in the right direction. So far, I haven't seen any indication of anything other than business as usual.
The West Antarctic ice sheet contains so much ice that it would raise global sea level by three to four meters if it melted completely. As it sits on bedrock that is below sea level, it is considered particularly vulnerable to warming sea water. Until now, scientists assumed it would take thousands of years for the ice sheet to collapse completely. The two new studies indicate that could happen much faster – as early as 200 years from now or, at the most, 900. Both research teams, using different methods and looking at different parts of the ice sheet, conclude that the trend is probably unstoppable.
The NASA study published in "Geophysical Research Letters" uses data from satellites, planes, ships and measurements from the shelf ice to examine six large glaciers in the Amundsen Sea over the last 20 years. The second report, from the University of Washington published in the journal "Science," uses computer models to study the Thwaites glacier. It is considered of particular importance because it acts as a type of "lynch pin", holding back the rest of the ice sheet.
According to NASA researcher Eric Rignot, the glaciers in the Amundsen Sea sector of West Antarctica have "passed the point of no return." He told journalists this would mean a sea level rise of at least 1.2 meters (3.93 feet) within the next 200 years.The University of Washington scientists worked out, using topographical maps, computer simulations and airborne radar, that the Thwaites glacier is also in an early stage of collapse. They expect it to disappear within several hundred years. That would raise sea levels by around 60 centimeters (23.62 inches). The NASA study showed that sea level rises of 1.2 meters are possible
The good news, according to author Ian Joughlin, is that while the word "collapse" implies a sudden change, the fastest scenario is 200 years, and the longest more than 1,000 years. The bad news, he adds, is that such a collapse may be inevitable: "Previously, when we saw thinning we didn't necessarily know whether the glacier could slow down later, spontaneously or through some feedback," Joughlin says. "In our model simulations it looks like all the feedbacks tend to point toward it actually accelerating over time. There's no real stabilizing mechanism we can see."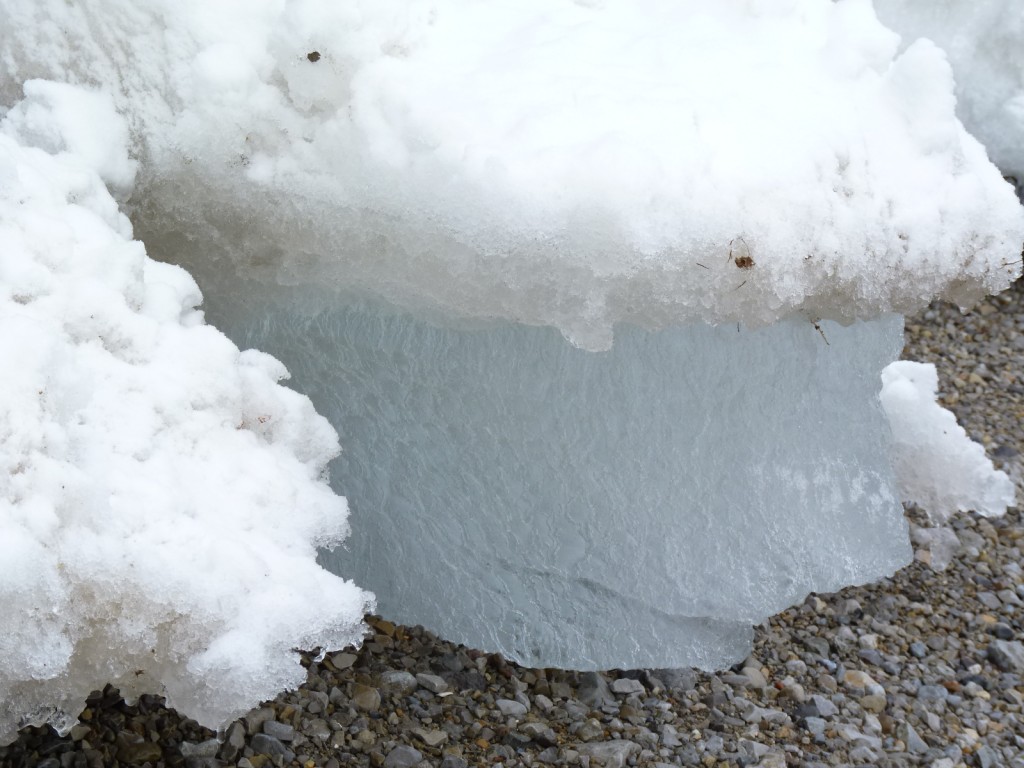 The latest IPCC report does not adequately factor ice loss from the West Antarctic ice sheet into its projections for global sea level rise, on account of a lack of data. These "will almost certainly be revised upwards," according to Sridar Anandakrishnan from Pennsylvania State University at the presentation of the University of Washington study. The scientist was not involved in the research.
NASA glaciologist Rignot said he was taken aback by the speed of the changes. "We feel this is at the point where … the system is in a sort of chain reaction that is unstoppable," he said.
Rignot also makes the key point that this development tells us not only about the area down at the South Pole, but about the whole climate system: "This system, whether Greenland or Antarctica, is changing on a faster time scale than we anticipated. We are discovering that every day."
My last two blog posts have been about melting of the Greenland ice sheet and melting even in the East Antarctic, which is usually cited as the last bastion against ice-destroying climate change. We are subjecting our cryosphere to huge pressures and have set a "snowball" rolling, which is picking up momentum and will ultimately carry masses of ice into a rising ocean.
Rignot says even drastic measures to cut greenhouse gas emissions could not prevent the collapse of the West Antarctic ice sheet. That is a terribly depressing thought. I would like to think this will prove wrong. But if there is any chance to avert that disaster and preserve our polar ice for thousands of years rather than just a few hundred, surely the time for action is now?