$1 million in grants awarded to Alaska clinics to shift to emerging health care model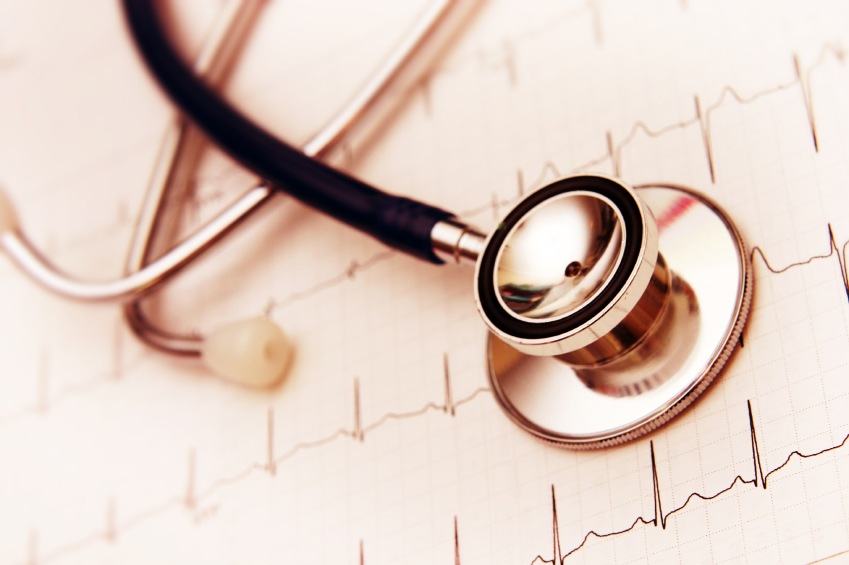 Five Alaska health care providers have been awarded grants to transition to an emerging health care model that seeks to provide holistic, team-based care at low cost.
The concept — called the patient-centered medical home model — has been around nearly 20 years. The model is finally making its way to Alaska, bringing along the potential to drastically shift how health care operates in the state. It's been described as a "quiet health-care revolution" by David D'Amato, senior director of health policy with the Alaska Primary Care Association.
"This is the beginning of a statewide system change," D'Amato said about the grants on Friday.
The goal of the model is to treat the whole person, not just address a given affliction. It seeks to combine mind and body and acknowledge that behavioral health issues contribute to illness. The model relies on team-based care to provide the best possible treatment at the lowest cost.
To achieve these goals, providers are held to strict tracking standards for both initial visits and follow-up care. Patients are treated by one physician and a team of care coordinators to build a solid relationship between patient and provider. Specialist referrals are done in-house when possible. And proposed payment methods are vastly different from the current system, as providers seek to prevent disease instead of treating illness as it arises.
Previous success
Research has shown the success of this model nationally and in Alaska. A 2013 study found that under the modeln at Southcentral Foundation — an Alaska Native-owned nonprofit serving nearly 60,000 Alaska Natives and American Indians — emergency care use dropped while patients gained better access to primary care services and better relationships with their doctors.
The state's first foray into patient-centered medical homes came in 2011, when state funding for a pilot project was secured for three community health centers in Alaska. A handful of other organizations have since made the switch, including the Anchorage Neighborhood Health Center. "We've proven it can be done," D'Amato said.
The new $1 million grant was funded jointly by the state Department of Health and Social Services and the Alaska Mental Health Trust Authority. Alaska Primary Care Association is administering the grant, which will be split between the five sites. Fifteen applications were been received in total, and narrowing down the grantees was extremely difficult, D'Amato said.
Those five sites chosen for the grant are: Alaska Center for Pediatrics, Mat-Su Health Services, Inc., Homer Medical Center, Peninsula Community Health Services of Alaska, and SVT Health and Wellness. These sites will transition over the next 18 months, and will report back successes and challenges to the state for the next three years.
D'Amato called the five providers a "great line-up." Both tribal and non-tribal providers are represented. Mat-Su Health Services is highly regarded for its behavioral health program, and the transition will allow for a learning opportunity in providing quality behavioral health care under the model, D'Amato said. Including a pediatric clinic will allow for a learning opportunity as well, he said. "Sometimes when you isolate certain populations sometimes you learn things."
Grant to speed up transition
Seldovia Village Tribe received a grant for its community health center, SVT Health and Wellness. The community health center serves around 3,000 patients, according to health and wellness director Rebecca Noble. Roughly a quarter of them are tribal members, and the rest are the general population, she said.
"We've been looking at (the model) for the past couple of years," Noble said. This grant will help them to speed up their transition, she said.
The goal is to partner with patients and build a strong patient-clinician relationship, to coordinate care more effectively, and "hopefully have a healthy population and outcomes," Noble said.
The clinic wants to "make sure that patients are being treated as a whole," said Lisa Magnuson, the clinic's program manager. For instance, if a patient comes in with a sore throat, the clinic wants to have mechanisms in place to recognize whether the patient is due for other services — perhaps a tetanus shot or routine examination. That way, "visits are optimized," Noble said.
Challenges remain. For instance, the clinic will seek to re-frame how patients view and engage in their own health care needs. To this end, the clinic hopes to develop a website where patients can log in and see all their information, lab results, and additional education informational about health issues.
It's "a challenge, but an exciting challenge," Magnuson said.
A detailed plan is in place to work towards the transition, Magnuson said, but for now the clinic just wanted "to celebrate that we've reached this milestone."
Contact Laurel Andrews at laurel@alaskadispatch.com or on Google+
Related stories from around the Arctic:
Canada: The effects of climate change on human health in the North, Radio Canada International
Finland: Children's mental health problems increasing, Yle News
Sweden: County in North Sweden votes to keep health services, Radio Sweden
United States:  Federal $600,000 grant aims to ease transition to Alaska health exchanges under Obamacare, Alaska Dispatch