Review of environmental impact of proposed Chukchi drilling expected within 10 months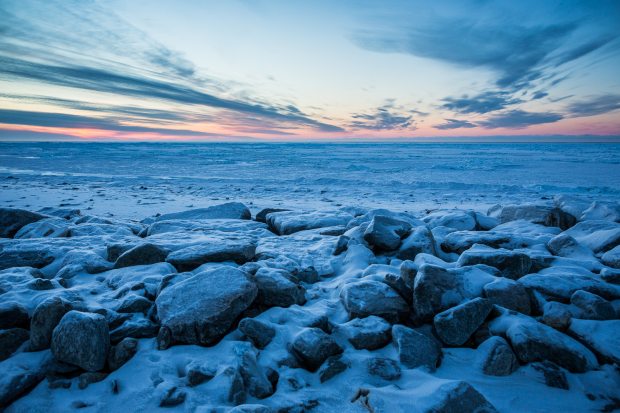 A new-and-improved analysis of environmental impacts from oil-and-gas leasing in the Chukchi Sea is expected to be done by March, the U.S. Interior Department said in a court document filed this month.
The agency overseeing oil leasing in federal waters, the Bureau of Ocean Energy Management, has an aggressive schedule for completing a supplemental environmental impact statement for the lucrative and controversial Chukchi Sea lease sale held six years ago, according to a status report filed in U.S. District Court in Anchorage.
To complete the process, including the record of decision, BOEM "is committing maximum resources available to it and authorizing additional hours of work, including overtime," the status report said. "BOEM understands that it is important to all parties involved to accomplish the analysis on remand thoroughly and to reach a decision . . . expeditiously."
The new environmental study was ordered after the 9th Circuit Court of Appeals ruled in January that BOEM's earlier study was flawed and inadequate. That BOEM study was itself a replacement of a pre-sale study completed by BOEM's predecessor agency, the Minerals Management Service. U.S. District Court Judge Ralph Beistline, ruling in a lawsuit filed by environmental and Native groups challenging the validity of the 2008 lease sale, found the MMS study deficient. He ordered a rewrite in 2010.
In that 2008 sale, oil companies put up a record $2.66 billion for exploration rights in the remote area off northwestern Alaska. Royal Dutch Shell was the bidding leader, paying $2.1 billion. Shell began drilling a single Chukchi exploration well in 2012 and has submitted plans to complete that well and drill others. But all drilling is on hold until the new environmental study is done, in accordance with court orders.
Sen. Mark Begich, a development supporter, said the new BOEM schedule is a good sign, indicating that Shell could resume drilling in less than a year. "I've been aggressively pushing federal regulators to get this development back on track and am cautiously optimistic their new schedule will put drill bits back into these promising offshore reserves next summer," he said in a statement.
But environmentalists said they doubt BOEM can complete an adequate environmental study so quickly. While it is encouraging that "the federal government appears to be taking the revision of its analysis seriously," the process will be complex, said Lois Epstein, Arctic program director for the Wilderness Society. "We question whether the federal government can complete this complex project 10 months from now, as it has proposed," Epstein said in a statement.
Related stories from around the Arctic:
Canada:Polluters to face greater liability for offshore drilling spills says Canada, CBC News
Norway: Norway opens Barents Sea area to offshore oil drilling in new move into Arctic, The Associated Press
Russia: Oil companies push ahead with plans in Russia and Canada while sidelined in the U.S., Blog by Mia Bennett
United States: Alaska communities divided as Arctic drilling delayed, Alaska Dispatch