Weak ruble, Russian tourist apathy force Finnish FM to mull shuttering more missions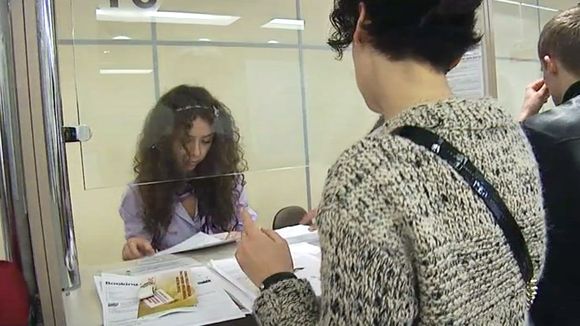 The weak ruble has significantly dampened Russians' appetite for tourism, prompting the Finnish Foreign Ministry to consider pruning its embassy network as fewer Russians travel to Finland. Based on the number of visas granted so far this year foreign ministry officials are bracing for a 20 percent decline in visa applications from the eastern neighbour.
Russian visitors to Finland contribute up to 50 million euros annually in visa income to state coffers. However a substantial reduction in the number of Russians traveling to Finland this year is threatening to create a 15 million-euro shortfall in the Foreign Ministry's budget. The current money crunch combined with government's savings programme has prompted the ministry to ponder the possibility of closing more of its foreign missions.
"It could already lead to at least the closure of five missions and maybe to a worse situation. If on top of this we were to have a visa income deficit, this could result in a very worrying situation," said ministry Permanent Secretary Peter Stenlund.
Visa income has been used to cover expenditure for embassies and consulates, including property costs and salaries. If Russian tourists don't regain their enthusiasm for foreign travel, the axe could fall on double the number of missions mentioned by the permanent secretary. According to Stenlund without additional funding, this could mean shuttering around 20 overseas posts. He estimated that the majority of missions affected would be embassies since there is little room for maneuvering with respect to consulates.
"It would mean that we would be competing in terms of our international presence on the scale of the smaller Baltic countries, rather than in our Nordic peer group," Stenlund evaluated.
Minimal savings from closures
During the past four years Finland has locked the doors on ten overseas missions. At the same time employees have been shifted to countries considered to be of economic importance. Embassies have been closed in Venezuela, Nicaragua, Pakistan and the Philippines. However scaling back overseas representation has resulted in relatively minimal savings – less than four million euros altogether.
Stenlund said that he hoped the deficit would remain on the order of a financial management technicality that central government could address by earmarking additional funds during upcoming budget discussions in August.
"I'm convinced that the parliament and the government don't intend for Finland's foreign representation to be dependent on the strength of the ruble," he remarked.
Problems for travelers and trade policy
Officials and experts agree that a small, export-dependent country like Finland will lose more than it saves by trimming its network of missions. Mika Aaltola, director of the Finnish Institute of Foreign Affairs, said closing missions in certain countries could easily be interpreted as a lack of interest on Finland's part.
"We stand to lose a lot of investments and other positive knock-on effects. It would be well worth the time to closely consider the price-quality implications of embassy closures," Aaltola said.
The foreign institute chief pointed to the lockdown of the Manila embassy in the Philippines as a classic error.
"We should consider whether or not it was worth it. The country has a thriving economy and is a conduit to a wider area," Aaltola explained.
Further contraction of the mission network could also complicate embassies' role as a haven for Finnish nationals, for example protecting them in the event of crisis.
"Our nationals also expect certain services. The significance of embassies is even greater from the perspective of protecting our nationals," Aaltola concluded.
Related stories from around the North:
Canada: Will railway to Alaska solve Alberta's oil exports conundrum?, Radio Canada International
Finland: Exports to Russia drop in Finland, Yle News
Russia:  New port in Murmansk, Russia slated for coal exports, Mia Bennett
Sweden: Sweden's Vattenfall: Coal to play important role in future, Radio Sweden
United States: Exxon chief: 'World may not care whether Alaska gas ever gets developed', Alaska Dispatch