Eastern Finland is this summer's snakebite hotspot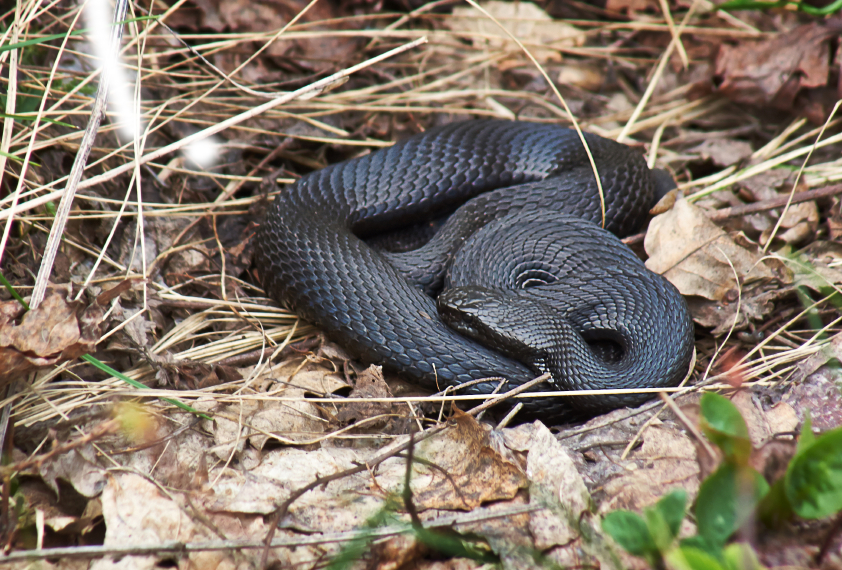 Physicians are reluctant to resort to antivenom, which costs more than 3,000 euros per dose.
Finland only has one venomous snake species, the adder. This summer there have been more sightings of adders – also known as vipers – than usual, due to hot, dry weather. However there has been no overall spike in snakebite incidents, and physicians have rarely administered antivenom serum.
One of those who fell foul of a snake was Tiina Tuovinen of Kontiolahti, Eastern Finland, who was bitten while picking blueberries with her small children, husband and dog.
"I heard a hissing and when I stood, I noticed a couple of drops of blood on my finger," Tuovinen recalls. "Then it started to hurt, sort of like an insect sting."
As her finger began to swell, Tuovinen went to North Karelia Central Hospital (NKCH) in Joensuu. She was treated with cortisone, but that was not enough in this case. So the doctor decided to give her antivenom.
This step is only taken in severe cases "when a snakebite causes a life-threatening reaction, or when the swelling is very extensive and spreads quickly," explains Matti Reinikainen, chief physician at NKCH's intensive care unit.
This summer, the hospital has treated more than 20 viper bites.
"I don't remember any summer when there have been this many," says Reinikainen. The North Karelia region near the Russian border has been a hotspot of snakebites this summer.
Pricey sheep serum
Three of these patients have been administered antivenom. That is a relatively large number, as the serum is expensive and difficult to obtain.
"Each dose costs 3470 euros, so doctors think very carefully about when they use it," says Päivi Kainulainen of the NKCH's in-house pharmacy. The hospital only has two doses of antivenom on the shelf at the moment.
The antivenom contains antibodies produced by sheep in response to a mild dose of snake venom. In the past it was usually derived from horses.
"Serum from sheep is less likely to cause allergic reactions in humans than that from horses," pharmacist Kainulainen explains.
North Karelia surpasses South-West
Finland's highest concentration of the poisonous snakes is in the south-west. Turku University Hospital typically treats the nation's largest number of cases, on average about two dozen annually.
However this summer NKCH has had proportionately the largest number. The Turku facility has only administered serum twice. Most other hospitals around the country tell Yle that this has been a normal summer for snakebites.
The national Poison Information Centre, which is run by the Hospital District of Helsinki and Uusimaa (HUS), has only received about 40 inquiries about viper bites this summer, down from around 70 over the past two summers.
Adder bites are painful, but the last fatality in Finland was about 30 years ago.
Reinikainen says that about one in four bites results in serious symptoms. However he stresses that they should always be taken seriously, and that victims should not rely on the over-the-counter pills intended to lessen the effects of bites.
"In principle they may be of some benefit, but there is no convincing evidence that they are really effective," he says.
Particularly small children and elderly people who are bitten should be immediately taken to a hospital or clinic – while remaining calm to avoid shock.
Related stories from around the North:
Canada: Video:Victim of polar bear attack in Northern Quebec speaks out, Eye on the Arctic
Finland:  Heat taking a toll on Finland's fish farms, Yle News
Norway:  Polar bear attack in Svalbard, Norway, Eye on the Arctic
Sweden: Inquiry continues into deadly 2012 wolf attack at Swedish wildlife park, Radio Sweden
United States:  Snakes in the North: costly for one young Alaskan — and the government, Alaska Dispatch