Finland's sea eagles now nesting far inland – even Karelia and Lapland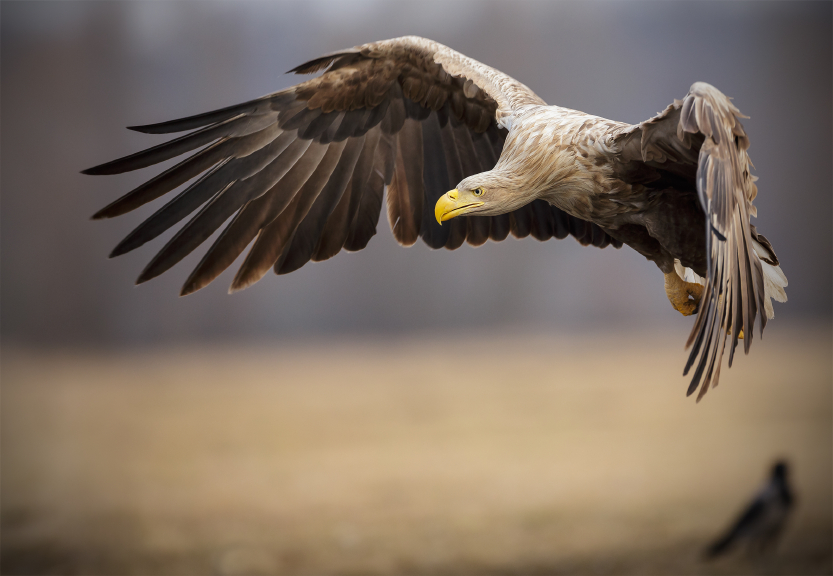 Finland's white-tailed eagle population is staging a strong recovery after nearly disappearing four decades ago. The majestic raptors, which can have a wingspan of nearly two and a half metres, are now relatively common sights above the south coast.
This year Finland's white-tailed eagles have extended their nesting range into the North Karelia region of eastern Finland. Also known as sea eagles, they mostly live along the coast – but have gradually expanded their range to include more inland areas. This year two new white-tailed eagle nesting territories have been identified in North Karelia.
"Two nesting pairs have been found in North Karelia, and at least one chick was born," says Petteri Tolvanen, the head of WWF's Finnish Biodiversity programme.
In order to protect the birds of prey from potential poachers, the locations of the nests are being kept secret.
Sea not essential – just fish
Tolvanen says that sea eagles typically stay in one place once they establish a territory, so these five birds are likely to stay in the region if left undisturbed. The birds are a protected species in Finland.
"There are signs that white-tailed eagles may settle down just about anywhere in Finland. They don't need to be near the sea as long as there is a supply of fish," Tolvanen explains.
Nationally, a modern record number of white-tailed eagle chicks were born this year, about 450. The eagles that ventured into Finnish Lapland had a particularly successful breeding season, with more pairs than usual raising two youngsters.
Careful protection work has helped Finland's white-tailed eagles come back from the brink of vanishing. In the year when WWF Finland set up its white-tailed eagle protection team, 1973, just five sea eaglets were born.
Related stories from around the North:
Canada: Studying bugs to track climate change, CBC News
Finland: Rare peregrine falcons spotted in Finland's Arctic, Yle News
Sweden: Concern after wild raccoon spotted in Swedish town, Radio Sweden
United States: Musk ox invasion keeps wildlife managers busy in Alaskan city, Alaska Dispatch