Ice-Blog: Polar melt confirmed from space
I am disappointed that there was so little mainstream media coverage (please correct me if I am wrong) of a report from a team of scientists from Germany's Alfred Wegener Institute (AWI) in Bremerhaven who have analysed just over two years of data from the CryoSat-2 satellite.
Their conclusion that the Greenland ice sheet and Antarctica's glaciers are melting at record pace, dumping some 500 cubic kilometers of ice into the oceans every year, twice as much in the case of Greenland and three times as much in the case of Antarctica, by comparison with 2009 – yes, you read right, we are talking about a very short period for such a dramatic increase in ice loss – should have made more news headlines and not just the science pages.
To understand the scale of that, the researchers say it would be the equivalent of an ice sheet that's 600 meters thick and covers an area as big as the German city of Hamburg – or, my colleagues here at DW calculate, as big as Singapore.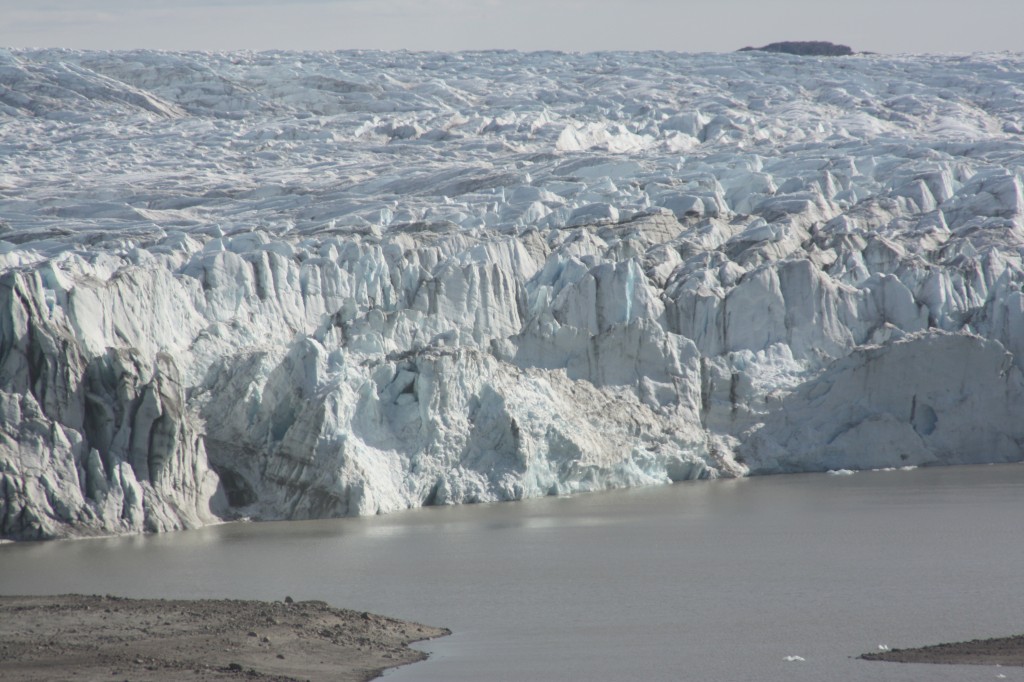 The research team headed by Veit Helm used around two years' worth of data from the ESA CryoSat-2 satellite to create digital elevation models of Greenland and Antarctica. The results were published in the online magazine of the European Geoscience Union (EGU) The Cryosphere.
"The new elevation maps are snapshots of the current state of the ice sheets," Helm says. "The elevations are very accurate, to just a few meters in height, and cover close to 16 million square kilometers of the area of the ice sheets." He says this includes an additional 500,000 square kilometers that weren't covered in previous elevation models from altimetry.
Space technology shows declining ice mass
Helm and his team analyzed all data from the CryoSat-2 radar altimeter SIRAL in order to come up with the detailed maps. The satellite with this new radar equipment was launched in 2010. Satellite altimeters measure the height of an ice sheet by sending radar or laser pulses which are then reflected by the surface of the glaciers or surrounding areas of water and recorded by the satellite.
The researchers used other satellite data as well to document how elevation has changed between 2011 and 2014.
Rapid ice loss over a short period of time
The team used more than 200 million SIRAL data points for Antarctica and some 14 million data points for Greenland to create the elevation maps. The results show that Greenland alone is losing around 375 cubic kilometers of ice per year.
Compared to data which was collected in 2009, the loss of mass from the Greenland ice sheet has doubled. The rate of ice discharge from the West Antarctic ice sheet tripled during the same period.
I think this is definitely worth talking about. We know the huge implications of polar ice melt for global sea levels. Other research from this year also tells us that, at least in the case of parts of Antarctica, the ice melt is probably irreversible.
We cannot afford to ignore what is happening to the ice sheets. The extent of ice loss in Greenland is particularly dramatic. I am losing patience with those people who respond to studies like this and our reporting on it by saying "but the East Antarctic is gaining volume" and "the Antarctic sea ice has grown". It is so easy to take things out of context and mix different factors up when trying to understand a very complex system.
I will give the last word here to AWI glaciologist Angelika Humbert, who co-authored the study: "If you combine the two ice sheets (Greenland and Antarctic), they are thinning at a rate of 500 cubic kilometers per year. That is the highest rate observed since altimetry satellite records began about 20 years ago." It seems to me there is no arguing with that.
Related stories:
Antarctic melt could raise sea levels faster
West Antarctic ice sheet collapse unstoppable
Climate change risk to icy East Antarctica
Antarctic Glacier's retreat unstoppable