Climate change may scupper flood insurance for many in Sweden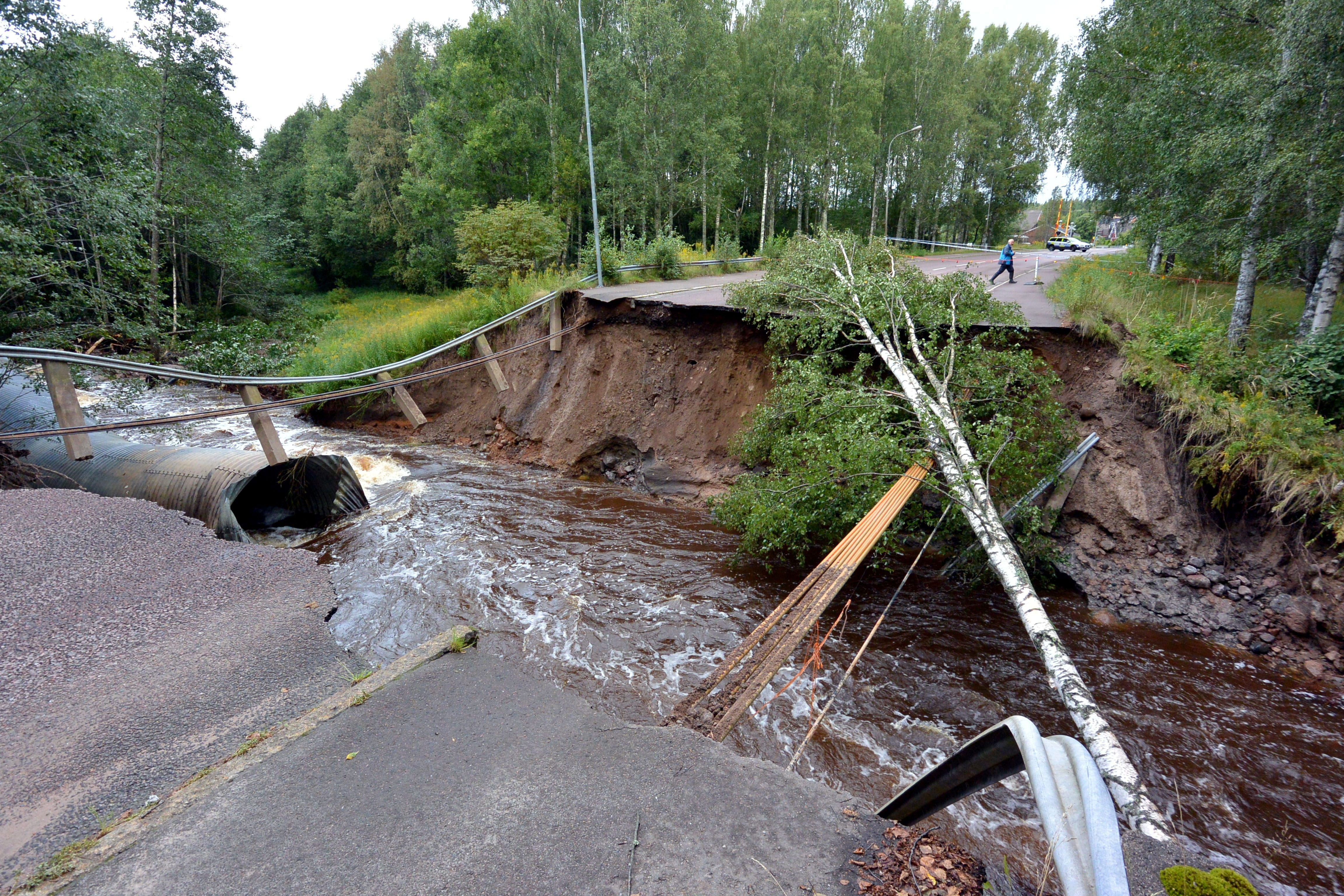 Climate change is expected to hit Swedish households close to water, as an insurance industry representative says they may soon abandon any attempt to cover them.
At the moment flood damage is included in all home and property insurance in Sweden, but that might be at risk, as climate change and more extreme weather hits.
Staffan Moberg, lawyer at Insurance Sweden, says tough times are ahead for people hoping to get pay outs for flood damage.
Speaking to Swedish Radio's Klotet programme he says that "within five to ten years we are going to see some properties and areas finding it difficult to get insurance protection".
Many houses and buildings are located in areas where the risk of flooding is large, and that can be places close to the sea or lakes, or valleys where waters from heavy rain collect.
The insurance burden for these kinds of places have generally been shared by the whole population, but due to the dangers posed by climate change in the future, the insurance industry recently issued their warning.
Parts of southern England are already uninsurable, and a similar discussion is taking place in Denmark. The southern Swedish plains of Skåne are just across the water from Denmark, and that could be an area that could be hit if insurance companies decide to change their policy.
Karl-Erik Svensson is responsible for climate change protection at Kristianstad local council in north-eastern Skåne. He says it will be problematic.
"People are going to have trouble selling properties that lie near the coast", he told Klotet, and the local councils have no responsibility towards them.
Related stories from around the North:
Canada: Addressing northern food insecurity, Blog by Heather Exner-Pirot
Finland: Walkers warned – Finland's sea ice could be thinner than it looks, Yle News
Greenland:  Changing Sea Ice: The Ripple Effect (VIDEO), Eye on the Arctic
Norway: The food crisis in the Far North, Barents Observer
Russia: Sanctions on Russia – Helping or hindering the Arctic environment?, Blog by Mia Bennett
Sweden: Demand ups Sweden's reindeer meat prices, Radio Sweden
United States: Can UN and EU take the heat off Alaska?, Ice-Blog, Deutsche Welle