University of Alaska plans big push to increase, retain homegrown teachers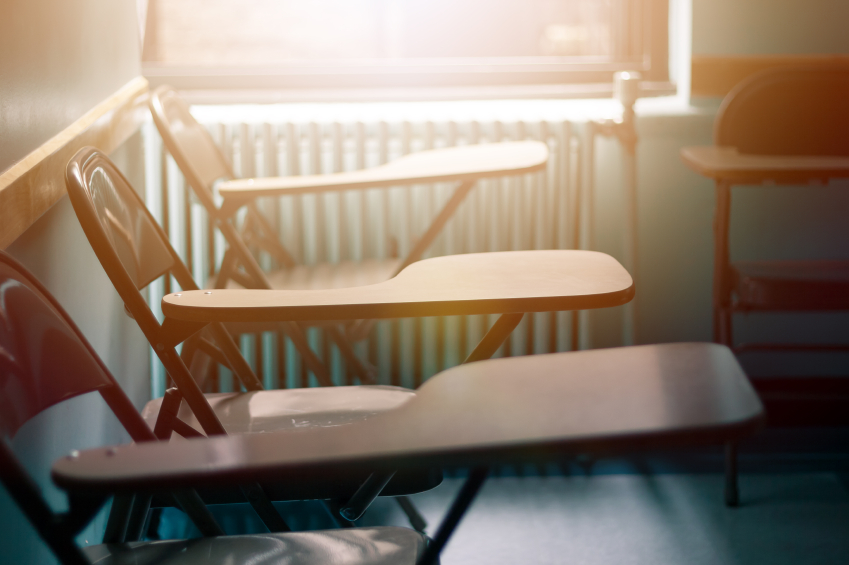 For decades, teacher Arnold Marks has called the small Interior Alaska village of Tanana, about 130 air miles west of Fairbanks, home.
He grew up in the Tanana City School District, graduated from the University of Alaska Fairbanks and then returned to his village to teach grades 6-12 in the same classroom where he once sat as a student.
The path Marks took — from home to college and back home again — is one the University of Alaska system hopes more Alaska-grown educators choose in a state failing to produce enough teachers to meet the needs of its 54 school districts, a number of which are located entirely off Alaska's limited road system.
Without enough Alaska educators, most school districts have to spend money sending personnel out-of-state to recruit teachers. In rural Alaska, research shows, most of these teachers will leave after a year or two on the job. Consequences of the high turnover include lower test scores and college completion rates for students.
To combat the revolving door of educators, the University of Alaska system hopes to boost the number of homegrown teachers. It has completed an 11-page action plan, which both creates new programs and expands existing ones to accomplish four goals: Graduate 50 percent more teachers by 2025; smooth the path toward teacher certification; shrink the annual rate of teacher turnover; and heighten admission standards.
The difficulty may be in funding the plan, said Dana Thomas, UA's former vice president of academic affairs and research, who retired in late December. The plan leans on a nearly $2.8 million funding request that will go before the state Legislature this session as part of the UA system's larger operating budget. On top of that, UA will pitch in about $278,000 from tuition and fees.
Still, the UA system — which receives about 40 percent of its funding from state dollars — remains at the mercy of falling oil prices. Like most state-funded entities, it is bracing for a smaller budget next academic year. But Carla Beam, vice president of university relations at UA, said just because the $2.8 million funding request is new doesn't mean the plan won't become reality.
"We're expecting an overall cut to the budget and then we'll have to figure out, internally, what we can fund and how do we fund it," Beam said. "I think we've all identified that this is a huge issue for the state and we have to figure out how to solve it."
Most teachers in Alaska imported
In the past 10 years, the UA system launched two similar efforts to increase the quantity and quality of graduates from specific programs, each based on need, Thomas said.
In one, UA committed to doubling the number of engineers. In the other, healthcare professionals — particularly nurses, he said. He described both programs as "highly successful.
"Those two got significant attention by industry," Thomas said, though he noted a push for educators would be a different sort of challenge.
"The teacher issue is twice the size of either of those and we don't have industry backing for this because it's a public service, so we need the state to help engage in it the same way the industry did."
Alaska school districts, the State of Alaska, nonprofit agencies and UA have all hosted programs through the years to either cut down on teacher turnover, acclimate new teachers to rural life or support young rural students interested in pursuing a teaching career. Still, each year, the state's public school districts fill about 980 teaching positions, but the UA system only graduates between 200 and 250 newly-licensed teachers. Last year, Alaska Pacific University, a private institution based in Anchorage, graduated 16.
As a result, about 64 percent of the state's teachers came from out of state between 2008 and 2012, according to research by the University of Alaska Anchorage's Center for Alaska Education Policy Research, or CAEPR.
Last school year, the Northwest Arctic Borough School District calculated it spent about $85,000 on recruitment efforts, including traveling to job fairs in the Lower 48. In any given year, it hires between 99 percent and 100 percent of its new teachers from outside Alaska, according to Annmarie O'Brien, district superintendent.
"We're pretty much on the road from February to April recruiting teachers. Our competition is our colleagues in the state because they're usually parked right next to us at these job fairs," she said. "The University system has not yet been successful in preparing teachers for rural Alaska."
Out-of-state teachers more likely to leave
Finding teachers willing to work in remote Alaska is one problem. Keeping them is another.
In some rural districts, often only reachable by air or sea, annual teacher turnover rates far exceed their urban counterparts. Each year between 7 percent and nearly 50 percent of teachers leave rural districts. That range falls between 8 percent and 10 percent in urban districts.
Teachers who arrive from outside of Alaska are also more likely to leave than their Alaska-educated peers. Between 2007 and 2012, the teacher turnover rate among non-Alaska prepared teachers with between zero and three years of experience was about 23 percent. For Alaska prepared teachers, turnover rates fell around 12 percent, according to CAEPR.
At the Tanana City School District, Arnold Marks teaches alongside four others. Three came from rural Alaska and two did not.
What can be difficult for out-of-state teachers in Tanana, Marks said, is adapting to village life. There, groceries arrive by plane, the pace is much slower and everyone knows each other (one of the other teachers in the school district is Marks' brother, and at one point he also worked with his sister).
"Teaching in a village is hard work, but what keeps me coming back is I feel like the kids in the classroom are just like me when I was a kid and I'm making a difference in their lives," Marks, 33, said. "These kids are not just figuratively, but they're literally my family."
Rebecca Donahue, a 26-year-old from Southern California, didn't grow up in Lower Kalskag, the Alaska village where she now teaches. In August, she moved to her new home, nearly 90 miles northeast of Bethel and thousands of miles from where she grew up.
For the first three years after graduation, she worked as a substitute teacher in her home state, where school districts were laying off teachers, not hiring, she said. She applied for a teaching position in Alaska in the summer of 2014 and four days later had a job. She needed classroom experience. She researched her village. She thought she was ready, she said.
"I was prepared. I ordered movies. I ordered bulk food," she said. "I was prepared for the cold, but I was not prepared for the isolation. I'm a very social person. I make a lot of friends really easily, but almost every night of the week I'm home alone in the house."
She doesn't know when she will leave Lower Kalskag, but she doesn't plan to stay forever.
UA seeks funding to increase teacher support, rigor
The primary goal of UA's plan is to attract more rural Alaskans to its educational track with the theory those students will return to their villages to teach — communities where they already have a support system and understand the culture, Thomas said.
These locations would be where they'd want to stay long term, said Stephen Atwater, UA's associate vice president for K-12 outreach.
"I think it's a good start," Atwater said of the plan. UA cannot fill the state's entire need, he said, "but we can do more."
UA's course to amp up the quantity and quality of Alaska teachers educated in state spans the next decade, with funding requests planned years out. For instance, next year, UA will ask the state for funding to station five education faculty members in rural communities where they can actively recruit and host distance-education classes, Thomas said. The UA system usually finds out its total budget for the next academic year some time between May and June.
This year, the UA system has submitted six funding requests tied to its plan:
• Alaska Native Science and Engineering Program at UAA, $699,100: UA will expand its high school Acceleration Academy, which allows rural students to travel to UAA's campus and take courses in science, technology, engineering and math. It will mentor students interested in attending college and graduating in a STEM major. Then, for those interested in becoming STEM teachers, the program will use some of the state funding to curb the costs of obtaining their teaching certifications, said Herb Schroeder, vice provost and founder of the program.
• Expand Future Educators of Alaska, $699,100: The program currently works with about 68 students in nine of the state's school districts. Using the funding, it will expand to more rural secondary schools and introduce students to introductory-level education courses, Atwater said.
Teaching certification for paraprofessionals, $483,600: UA will launch a new program that would help rural paraprofessionals who have completed at least 30 college-level credits earn their teaching certifications, Thomas said. While UAA and UAF already offer similar programs for paraprofessionals, the costs are high, Thomas said. "The need is for a culturally responsive and relevant program that is accessible to rural students," the plan says. Thomas said the initiative seemed like "low-hanging fruit."
• Alaska Teacher Placement Program, $100,000: UA would strengthen this existing program, which would help place teachers in school district jobs. The program would use some of the money to collect data and analyze which placements worked and why, Thomas said.
• Extend rural teacher mentoring, $500,000: The Alaska Statewide Mentor Project would assign mentors to vocational-technical teachers, counselors and out-of-state teachers who are new to rural Alaska. Currently, mentors are available for new teachers in their first or second year on the job.
• Improve quality and collaboration of teacher preparation systems across the UA system, $300,000: The money would better link teacher preparation programs across the state but also pay for the UA system to implement new requirements from the Council for the Accreditation of Educator Preparation, or CAEP. The new requirements, necessary for accreditation, would establish minimum admission standards for teacher candidacy. In the 2016-17 school year, students would have to score in the top 50 percent on either the SAT, ACT or GRE. In the next year, that requirement would increase to the top 40 percent and by 2020, the top 33 percent. Currently, admission standards vary between UAA, UAF and University of Alaska Southeast, but students must receive a minimum score on the Praxis I exam, Thomas said.
That final item is one of the more controversial. While the requirement boost is necessary for the university to receive federal aid, Atwater said UA is concerned it will impact the universities' abilities to recruit — especially rural students.
The UA system has asked CAEP to visit Alaska and see if there is "wiggle room" in the standards for rural students, Atwater said. While he said he believes the students can achieve the test scores, UA would like the requirements to come at a more gradual pace. If UA does not receive funding for the new standards, it would have to find an alternate means to pay, Atwater said.
The Alaska Council of School Administrators and UAA's Center for Alaska Education Policy Research​ also raised concern about the heightened requirements limiting access for some students to teacher certificates.
Changing demographics, relationships
Diane Hirshberg, the director of CAEPR, called UA's plan "overly optimistic" in some of its goals. The problem, she said, is demographic shifts are working against the UA system, with fewer Alaska high school students expected to graduate and enter college.
"We've got to do two things: We've got to be thinking about who's coming into the pipeline, but immediately we have to look at the educators we have right now," she said. "What do we do to make the teaching profession more attractive?"
Relationships between some communities and teachers must be mended, she said, suggesting that teachers must not blame parents for students who are unprepared and parents must not characterize teachers as dismissive and unwelcoming. She recommended more professional development.
Thomas said while the UA system has control over some aspects that could reduce teacher turnover and boost the number of homegrown teachers, more needs to be done with teachers' salaries and rural housing. He asked: How can the UA system attract more students to the teaching profession when each year news headlines read that school districts are laying off hundreds of teachers, only to hire them back months later?
Lisa Parady, executive director of the Alaska Council of School Administrators, recommended more be done to introduce teachers new to rural Alaska to the culture.
She called UA's plan "an admirable, long-term set of goals appropriate for the University system." Still, while UA is attempting to address a long-standing issue, Parady said she didn't know if now would be the right time to ask the state for funding.
"But in some ways," she said, "it might be just exactly the time to invest in our human resources, because at the end of the day Alaska has had a long relationship with industry and nonrenewable resources waxing and waning. But it's real resource is the people.
Related stories from around the North:
Canada: Nunavut game company offers tech scholarship, Eye on the Arctic
Finland: English language dominance worries language teachers in Finland, Yle News
Sweden: Town in northern Sweden leads the pack of best schools, Radio Sweden
United States: Aviation company inspiring new attitudes with altitude in rural Alaska, Alaska Dispatch