Opposition emerges to repeal of daylight saving time in Alaska
JUNEAU — After sailing through the state Senate, a bill to opt Alaska out of daylight saving time is hitting headwinds as a House committee prepares to hold a hearing on the measure next week.
Some of the loudest initial objections to the bill, Senate Bill 6, came primarily from Southeast regional interests. But now the state's business community is gearing up for a fight against the measure.
The Alaska State Chamber of Commerce and a broadcasters' group has launched an ad campaign against the bill, urging viewers to tell lawmakers to block the measure that would stop Alaskans from setting their clocks ahead each spring and back in the fall. And a Ketchikan company with ties to the cruise ship industry is paying a lobbyist $10,000 a month to convince the Legislature to preserve the daylight saving status quo
"The solution is to leave it alone," the lobbyist, Sam Kito Jr., said in a phone interview Thursday. "But the train is moving, and we'll see."
Concerns from constituents
The bill to kill daylight saving time passed the Senate by a vote of 16-4 earlier this month. If approved, the change would go into effect in 2017. It has an influential sponsor in Sen. Anna MacKinnon, R-Eagle River, co-chair of the Senate Finance Committee.
It's the latest in a string of efforts by the Legislature to opt the state out of daylight saving time, but none have ever been successful.
By doing so, the measure would leave most of Alaska five hours behind the East Coast and two hours behind the Pacific states for most of the year. But MacKinnon's bill also would ask the U.S. Department of Transportation to move at least some of the state one hour forward, to the Pacific Time Zone.
MacKinnon says she submitted her bill in direct response to concerns from constituents, as well as from other Alaskans and groups. She cites studies she says have shown daylight saving time leads to lost productivity and a spike in the number of heart attacks and traffic accidents.
MacKinnon said in a brief interview Thursday she was not surprised with the growing opposition to her bill, adding it's "part of the public process."
She said passage of the measure is now up to the House.
"I'll do everything I can to make sure that the House is informed," she said.
Effects on business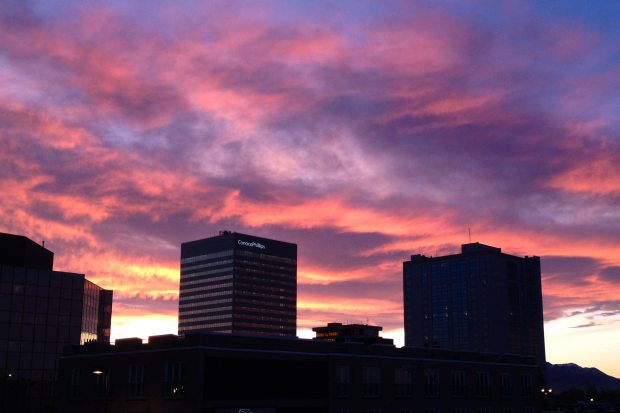 The company that hired Kito is Survey Point Holdings Inc. State records show its contact as Bob Berto, the president of the Ketchikan-based Cruise Line Agencies of Alaska, which "deals with just about anything and everything that has to do with cruise ships," from searching for lost luggage to advising on immigration issues, according to its website.
Berto didn't respond to calls and a phone message. Neither did Rep. Dan Ortiz, an independent who represents Ketchikan, who was traveling in Hyder and couldn't be reached.
Advocates for the tourism industry have said opting the state out of daylight saving time would reduce visitors' evening time for activities like flightseeing and charter boat trips.
Other groups lining up against MacKinnon's bill include the Alaska Chamber. It supports federal elimination of daylight saving time, but President Rachael Petro said in an email making the change in Alaska alone could lead to 3 a.m. East Coast conference calls and higher costs for shipping and logistics.
'More traction than we thought'
In the chamber's commercial, which started running on KTUU-TV this week, a narrator warns "Alaska business people are concerned about the proposed elimination of daylight savings time."
KTUU itself would suffer if MacKinnon's bill passes, according to Andy MacLeod, the station's president.
"The clock of commerce is Eastern time," MacLeod said in a phone interview Thursday. "If the whole nation goes that way, we should go that way. But if the majority of the nation doesn't go that way, it makes us further out of the loop at a time when Alaska has enough economic problems without aggravating them."
MacLeod said MacKinnon's bill got "more traction than we thought it would" in the Senate. And he added the station is still concerned enough about the measure to have joined the campaign opposing it.
In the House, the bill is tentatively scheduled for a hearing in the State Affairs Committee this week, where the chair, Rep. Bob Lynn, R-Anchorage, says he's already "heard everything from folks — stack of letters, comments, communications, missiles."
Lynn said most messages from Southeast Alaska — which already gets the least amount of evening daylight in the state — have opposed the change, while most Anchorage residents have been in favor. Those views, he added, are strongly held.
"Trying to change somebody's opinion on the merits or demerits of daylight saving time is like trying to change somebody's religion," Lynn said. "Except that might be easier."
Lynn said he's not taking a position on the bill yet, which he called both a "business decision" and a "political decision." But he added he would have extra coffee on hand for the upcoming hearing.
Related stories from around the North:
Russia: When is it New Year's at the North Pole?, Cryopolitics
United States:  Alaska senate passes bill to end daylight saving time, Alaska Public Radio Network