Barents regional governors wants better Northern Sea Route
Development of the Northern Sea Route and adjacent bases and infrastructure is on top of the Arctic wish-list of Barents regional governors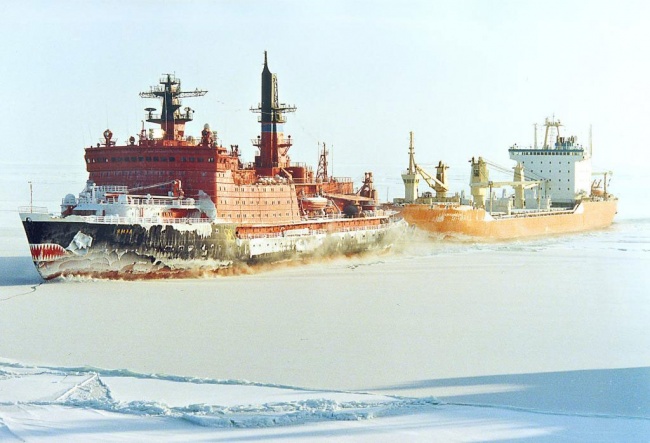 Both Arkhangelsk Governor Igor Orlov and leader of the Nenets Autonomous Okrug Igor Koshin give top priority to the development of the Northern Sea Route, the Arctic shipping lane connecting Europe and Asia.
The two regional leaders both highlighted the NSR in this week's meeting in the new Russian Arctic Commission.
Governor Orlov in the meeting called on the federal government to move the head office of the Northern Sea Route Administration from Moscow to Arkhangelsk. "Our region has comprehensive infrastructure and services connected to the NSR and is well situated for the development of military and emergency infrastructure in the region", Orlov underlined, a press release reads.
Arkhangelsk from before has a filial office of the NSR Administration.
Igor Koshin from the neighboring Nenets AO similiarly highlighted the need for the development of NSR support bases. "We are ready to take on the construction of a full-fledged seaport in Indiga [on Pechora Sea coast] and the reconstruction of the airport and runway in Amderma", Koshin underlines in a press release. "However these are projects for which we need federal support", the regional leader adds.
"The Arctic is now a locomotive for the development of the whole country", Koshin says.
As reported, main objective of Russia's new Arctic Commission is to harmonize government activities, including the activities of regional authorities, as well as the leading companies in the area. A total of 60 people are part of the Commision, among them four cabinet ministers, the oil and gas industry, the ministry of Defence, the FSB, the Presidential Administration and regional governors.
As Arctic ice is melting, the Northern Sea Route is seen a perspective shipping route between Europe and Asia. After four years of increased, transit shipping along the route in 2014 saw a steep downturn. The amount of cargo transported in transit dropped 77 percent to only 274.000 tons.