Russia allocates €3,6 million to floating Arctic research stations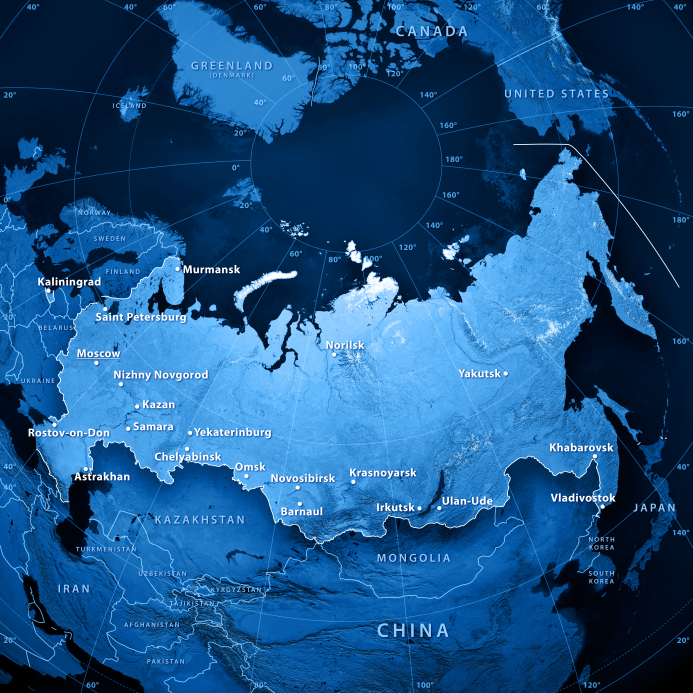 The Russian Government has allocated more than 205 million rubles for resuming operation of floating research stations in the Arctic.
As BarentsObserver reported, Russia earlier this year decided to re-establish the use of research stations on floating ice floes, after two seasons of stand-still. The last such station Russia had – "North Pole-40", had to be evacuated ahead of schedule, because the ice floe the station was placed on, started to break apart.
Prime Minister Dmitry Medvedev has signed an order to allocate more than 205 million rubles (€3.6 million) from the budget planned for the hydrometeorology authority, Roshydromet, TASS reports.
"North Pole-2015" officially stared operations on April 19. The station has so far drifted more than 220 kilometers and is now located at 88.4°N 17.9W, according to the web siteof the Arctic and Antarctic Research Institute.
There are 17 scientists living and working on the ice floe. Their main objective is to study changes in the Arctic connected to global warming.
"North Pole-2015" is expected to have an operation period of only three months,TASS reports.
Floating stations since 1937
Russian authorities have earlier announced plans for construction of self-propelled, ice- strengthened floating platform to replace the natural ice floes for future research stations. In 2013 1.7 billion rubles were allocated to this project, but since that, there have been no news about the platform.
A recent study shows that the ice in the central Arctic Ocean has thinned dramaticallyover the last 40 years – from 3.59 meters to 1.25 meters between 1975 and 2012.
Russia has had floating research stations in the Arctic since 1937. Normally a station was established on an ice floe in September-October, and some two dozens of scientists would spend the winter there, measuring climate and weather conditions. The stations have had numbers from North Pole-1 to North Pole-40, so this year's station – North Pole-2015, is the first to break this tradition.
Related stories from around the North:
Canada: "Last Ice" claims lives of researchers, Deutsche Welle's Iceblogger
Greenland:  Landmark UCLA study reveals melting of Greenland ice sheet from top to bottom, Blog by Mia Bennett
Iceland:  Acid Arctic Ocean and Russell Brand?, by Deutsche Welle's Iceblogger
Norway: Emissions speeding up Arctic Ocean acidification, Alaska Dispatch
Russia:  Arctic methane: time bomb or "boogeyman"?, Analysis from Deutsche Welle's Iceblogger
Sweden: Sweden could lead way on climate: environment minister, Radio Sweden
United States:  Permafrost 'carbon bomb' unlikely, but worries over northern thaw, Alaska Dispatch News