Large Norwegian business presence in Murmansk, Russia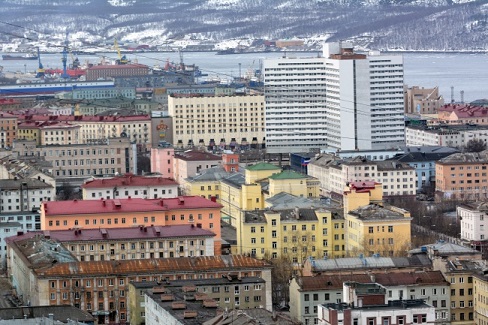 A quarter of all companies with Norwegian ownership in Murmansk and Arkhangelsk have disappeared since 2012, but still the activity is high, especially when compared to Finland and Sweden.
There are now 36 companies in Murmansk and Arkhangelsk were Norwegians hold shares, the Norwegian Consulate General in Murmansk informs. 31 of the companies are registered in Murmansk, while 5 are in Arkhangelsk.
In 2012 there were 42 companies with Norwegian ownership in Murmansk and 7 in Arkhangelsk.
Sweden has no registered companies in the region, while Finland has three companies in Murmansk involved in Ship construction, mining and eco-technology. The Norwegian activity is in other words high compared to the Scandinavian neighbors.
"The northwestern regions of Russia have always been a priority for Norway," the consulate's website reads. "This is our neighbors in the north, this is where friendships and professional contacts have been established over the years."
Activities in Russia
The situation for the Norwegian companies in Russia has changed, especially during the last year. Some companies with Norwegian ownership have gone through reorganizations lately. Some smaller companies have closed, and fish exporters have drawn back as a result of the Russian embargo of August 2014. "It seems like several companies registered at addresses in Northwest-Russia are in a standby-position now. They are not planning to close down, but they are not very active either," the consulate writes.
There are now three large Norwegian companies in the Murmansk region. They are the electronics company Barel, the concrete producer Ølen Betong, and the oil service and engineering company Reinertsen.
The activities of Norwegian companies have had influence on the development of the Russian north, not only economically, but also socially, the Norwegian Consulate General in Murmansk argues. "It makes Norwegian youth choose to study Russian, it leads to exchange of knowledge between businesspeople, and to increased people-to-people contacts."
Related stories from around the  North:
Canada: Canadian province of Quebec announces plan for northern development, Eye on the Arctic
Finland: Finland facing EU warning over deficit, Yle News
Norway: Production uncertain beyond Q2 at iron-ore mine in Arctic Norway, Barents Observer
Sweden:  Vattenfall wants to sell-off brown coal operations, Barents Observer
Russia: Arctic mega-polluter pays record high dividends, Barents Observer
United States:  Alaska stands to benefit as US takes reins of Arctic Council, Alaska Dispatch News