Head of Russia's Arctic Commission says Russia should use Russian equipment in the Arctic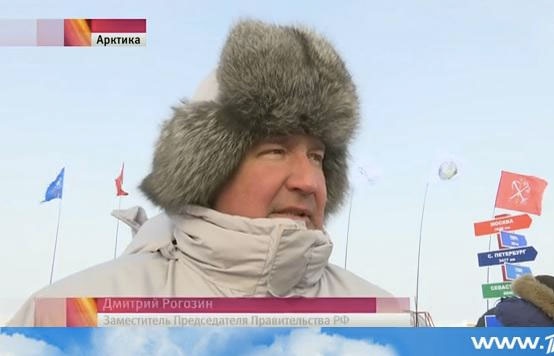 Russia should immediately start substituting foreign equipment for use in the Arctic with Russian, Deputy Prime Minister Dmitry Rogozin believes.
Russia is using way too much foreign equipment in the Arctic, and is well capable of making everything by itself, from special fabrics to any type of research equipment, Rogozin said at an international forum for technological development, RIA Novosti reports.
Dmitry Rogozin is Head of Russia's newly established Arctic Commission and is also in charge of the defense industry and space industry.
"I myself was at the North Pole just a few weeks ago, to open a new polar station. I want to say, that there was a lot of imported equipment there", Rogozin said. "This independence in our polar regions we must, of course, immediately overcome, and here I have in mind the potential for Siberian science", he added.
Rogozin visited the North Pole in mid-April. On his way there, he made a stop on Svalbard, something that stirred a major furor from Norway's side, as Rogozin is on the international sanction list against Russia and is consequently a persona non grata on Norwegian soil.