NATO question lingers for Sweden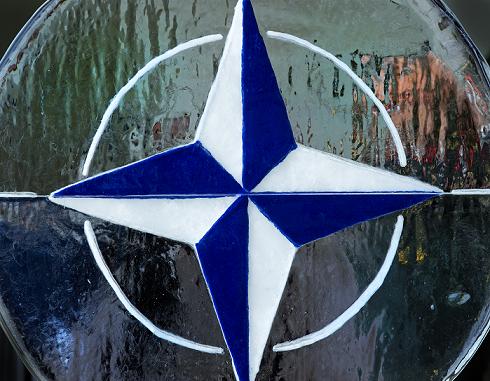 Even with military exercises and calls for a "route plan" toward possible membership, Sweden has kept the western military alliance Nato at arm's length.
Just last month, Sweden and six Nato-member nations carried out a simulated peace-keeping mission in the country's sub-Arctic north and now the Swedish military is running naval drills in the Baltic Sea with 14 Nato allies.
And this week, the leader of the conservative Moderate Party Anna Kinberg Batra called for her country to come up with a "route plan" for a possible Nato membership application after the 2018 election.
But Sweden remains non-aligned while pledging closer cooperation. And the alliance itself has struck a similar public stance.
Sweden would be 'welcomed addition'
Douglas Lute is the US ambassador to NATO and is in Stockholm this week. He tells Swedish Radio News that Nato doesn't recruit members but added that Sweden would be a welcomed addition.
He also says that the deeper defense collaboration taking place today between Sweden and Nato is no guarantee for national security. When asked if Nato would rush to Sweden's aid in a time of need, he says: "Maybe… Maybe not."
Ever since relations between the West and Russia have soured, Sweden has been inching closer to Nato but the country has mostly focused its strategy on better integration with its Nordic neighbors.
Neighbouring Finland also evaluating NATO option
One of those is Finland, whose newly elected Prime Minister Juha Sipilä visited Stockholm on Monday for talks on, among other things, improving defense cooperation.
Finland is currently evaluating whether it should join Nato but Sipilä was quick to add that it wasn't leaping right into membership.
"We don't have any plans to make an application to Nato or change the current policy," he tells reporters.
Whichever way Finland and Sweden go with Nato, Swedish Prime Minister Stefan Löfven stresses that people should expect closer ties between the two countries.
"We do see the defense cooperation as very, very important to both countries so we want to enhance that and to develop that further," Löfven says.
Related stories from around the North:
Denmark:  Nordics to step up security cooperation on perceived Russian threat, Yle News
Finland:  Finnish fighter jet broke sound barrier during unspecified operation, air force declines comment, Yle News
Norway: Norway must ramp up military in response to Russia: report, Barents Observer
Russia: Russia responds to Arctic NATO drill, Barents Observer
Sweden: Activists arrested in Sweden during Arctic military exercise, Radio Sweden
United States: U.S. Arctic rep: Russia's Arctic buildup not necessarily martial, Alaska Public Radio Network