Should Sweden replace lawns with wild meadows?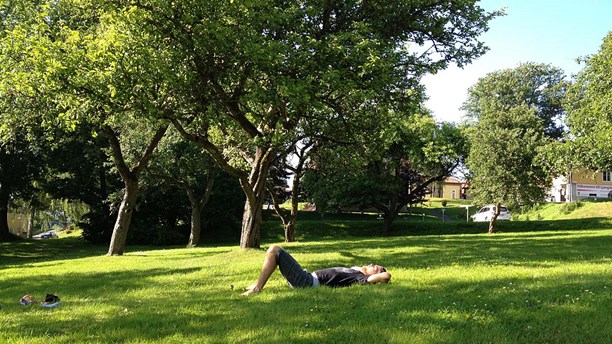 The verdant lawns of city parks may be a thing of the past as Swedish researchers are working on a project to replace regular grass with wild, more bio-diverse meadows.
A group of researchers in Uppsala are working on a "greener" alternative to traditional lawns, which would require lower maintenance and less fertilizers. These alternative lawns are inspired by natural meadows, says John Lööf Green, who works as a gardener at the Swedish University of Agricultural Sciences.
According to a recent report, more than 80 percent of Sweden's parks are covered by traditional lawns. The cost of maintaining them varies from one municipality to another. Uppsala's local administration, which is involved in the research project, invests 8.5 million kronor per year in its lawns.
Less mowing, fewer emissions
Even though it is more expensive to create a meadow-like lawn than a traditional one, the research group argues that the investment is worth it in the the long-run, as they only need to be mowed twice a year. A traditional lawn requires much more frequent mowing.
Less mowing means less energy, less greenhouse gas emissions and less noise from the machines.
"At the local level, it seems like politicians and park administrators will be able to play an important role and I think that the knowledge and the possibility itself can make a big difference. Biodiversity is something that is becoming more important, biodiversity is in," Lööf Green says.
Related stories from around the North:
Canada:  Researchers return to Canada's Arctic to study flora, ducks, Radio Canada International
Finland: Arctic parks among most visited in Finland, Yle News
Norway:  Surfing in the Arctic, Barents Observer
Sweden:  Swedes seek "nature" in times of life crisis, Radio Sweden