Russian Patriarch pays tribute to Arctic Gulag victims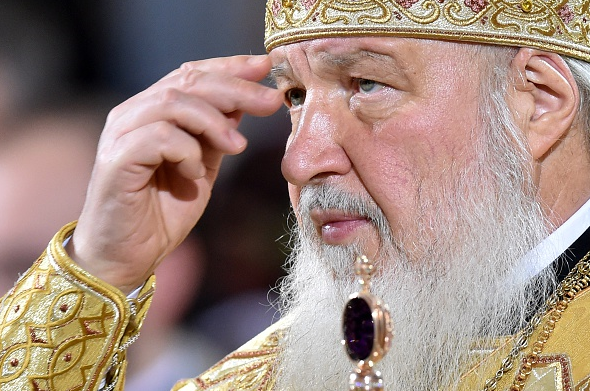 The leader of the Russian Orthodox Church pays tribute to Gulag victims in Vorkuta.
During his visit to the Komi Republic this week, Patriarch Kirill traveled to Vorkuta, the heavily industrialized coal producing town north in the region, built up in the 1930s by labor camp prisoners.
«The achievement of the ones who created this industrial complex is no less than the bravery of the ones who protected the motherland at the front», Kirill said in his speech at the site. 
«Against their will they were deprived all rights, all protection and worked in the toughest climatic conditions, under the toughest living conditions, face-to-face with death. […] Therefore we should never lose from our common-national memory the ones who created Vorkuta», the church leader underlined.
Visit comes after mine blast
Vorkuta Gulag was established in 1932 to exploit the resources of the Pechora Coal Basin and the city of Vorkuta was established to support the camp. 
The visit comes just four months after almost 40 people lost their lives in the local Severnaya mine following two methane explosions, rock collapse and a fire.
The Komi Arctic town also the center of the newly established Vorkuta diocese, a church structure officially established in April this year. In addition to Vorkuta, the diocese includes the municipalities of Inta, Vuktylsko, Usinsk, Izhemsk and Pechora, the diocese website informs.
During his visit, Patriarch Kirill officially laid down the first construction stone of what is to become a new local cathedral.
Related stories from around the North:
Canada: The discovery of an Arctic shipwreck, Radio Canada International
Finland: Heritage hunting in Finnish forests, Yle News
Norway: History revealed by WW2 wrecks in Norway's Arctic fjords, The Barents Observer
Russia:  Russia's Arctic culture heritage sites get protection, Barents Observer
United States:  Alaska scientist teaches Church about climate, Alaska Dispatch News