Time to invest in renewable energy for Arctic communities: WWF-Canada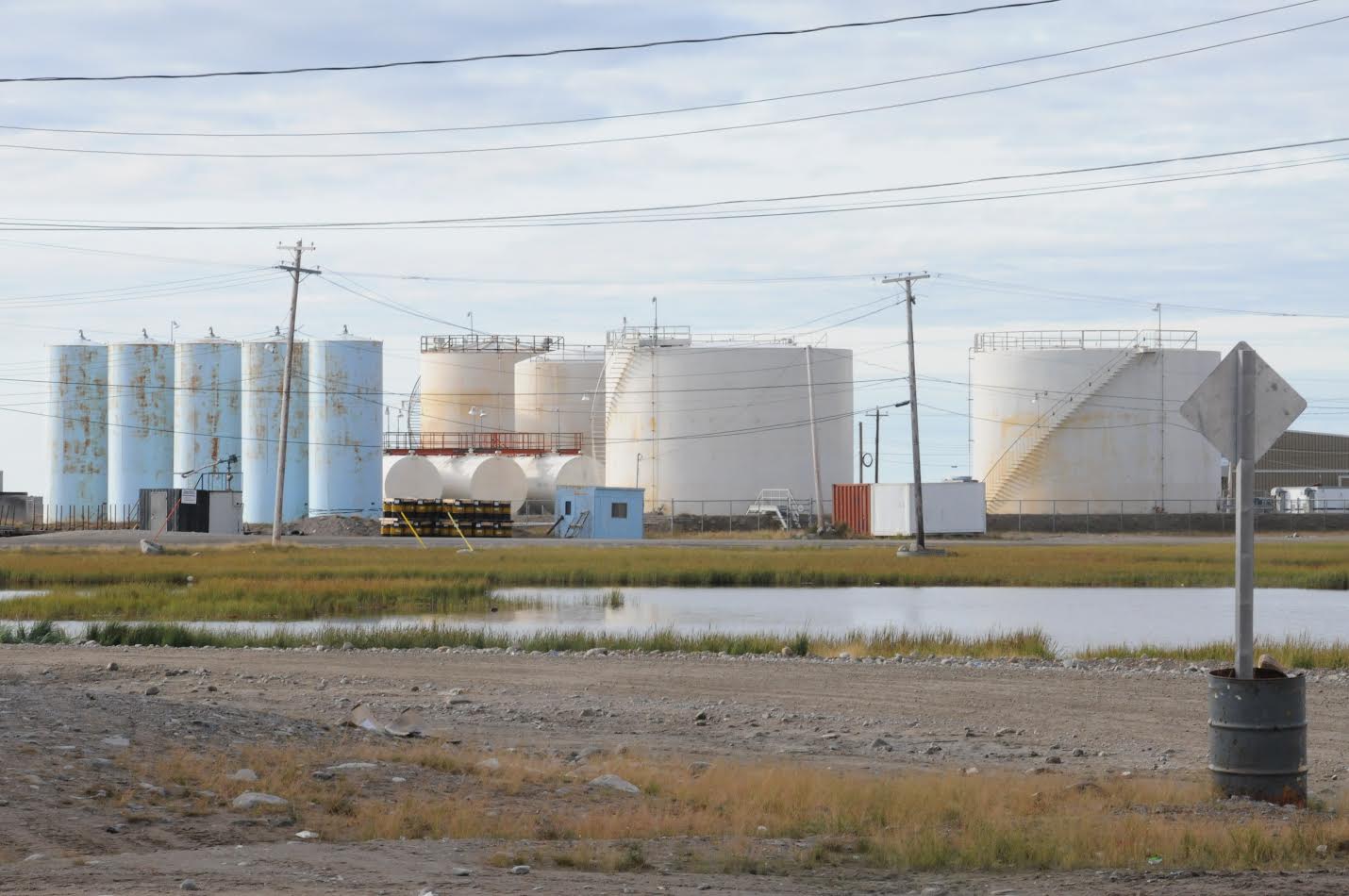 The need to replace Nunavut's ageing diesel-powered generators in the near future creates an ideal opportunity to invest in more renewable energy sources for Canada's Arctic communities, says World Wildlife Fund-Canada.
Reducing the reliance of isolated northern communities on the highly polluting diesel makes not only environmental sense but also business sense, allowing communities to save millions on their energy bills, Paul Crowley, director of WWF-Canada Arctic program, said in an interview from territorial capital Iqaluit.
"In Nunavut, we're in a particularly interesting place where there is an economic case for instead of locking into further diesel infrastructure to skipping ahead and looking at renewable infrastructure to produce clean, habitat-friendly energy into our communities," Crowley said, "harvesting energy from the environment as Inuit have for the millennia."
Interview with Paul Crowley:
Summit held
WWF-Canada, representatives from the federal and territorial governments and the Qulliq Energy Corporation, the energy utility in Nunavut, co-hosted a summit last week to plan for renewable energy use in remote Northern communities.
The meeting went much more positively than anybody could have dreamed of, Crowley said.
"We knew that there is interest in this topic, there is a real desire to move our remote communities off diesel," Crowley said. "But having everyone in the room over a two-and-a-half days really demonstrated the willingness of all levels of government, of community members, of industry to move on this file."
Currently Nunavut does not produce any renewable energy with the exception of a few small projects, he said. But WWF-Canada and its partners have looked systematically into introducing the renewables into the diesel grids in each community, Crowley said.
"What we looked at is production of energy from technologies that we know already work up in the Arctic," Crowley said. "We know this because there are many examples of this working in Alaska and in Russia, and in other harsh and difficult climates."
Compliments to diesel
The renewable technologies that will come to complement diesel power generation, which will remain the backbone of the energy system for the foreseeable future, are a mix of solar and wind power, depending on local conditions, Crowley said.
"Some communities it can be just wind, others, like the community of Sanikiluaq, a combination of solar and wind and battery is ideal," Crowley said. "So it really does vary from community to community."
However, wind turbines are, probably, the technology that has the most potential, Crowley said.
"We know now that wind technology has changed and evolved to have systems that do work in the Arctic," Crowley said. "We know that also in Canada there are a few examples, particularly at some mines, that have put in these systems because they save them money."
Looking to the future
A WWF-Canada commissioned study conducted by the Waterloo Institute for Sustainable Energy shows millions of dollars in savings for some Nunavut communities by shifting to more renewable energy generation, Crowley said.
The study, which will be released in October, showed that, for example, that the community of Arviat, in the western part of Hudson Bay, over 10 years could be producing close to 40 per cent of its energy from renewables while saving between $2 and $3 million dollars, Crowley said.
And if one looks at the life time of that equipment, which in many cases is more than 20-25 years, the payback is even greater, Crowley said.
"Because we're in need of renewing our diesel infrastructure, which in Nunavut is very old, with many of the generators past their life expectancy, there is a real opportunity to lock in to the next level of technology and even save costs while doing good for the environment."
Related stories from around the North:
Canada:  Energy challenges in Canada's North, Eye on the Arctic
Russia:  Minister Rehn not worried about Russian energy dependency, Yle News
Norway: Focus on green energy in the Arctic, The Independent Barents Observer
Russia: No alternative to Arctic oil says Russia environment minister, Barents Observer
Sweden: Sweden to have 100 percent renewable energy by 2040, Radio Sweden
United States: New Alaska rules may help renewable energy projects, Alaska Public Radio Network