Russian bombers spotted outside Alaska…again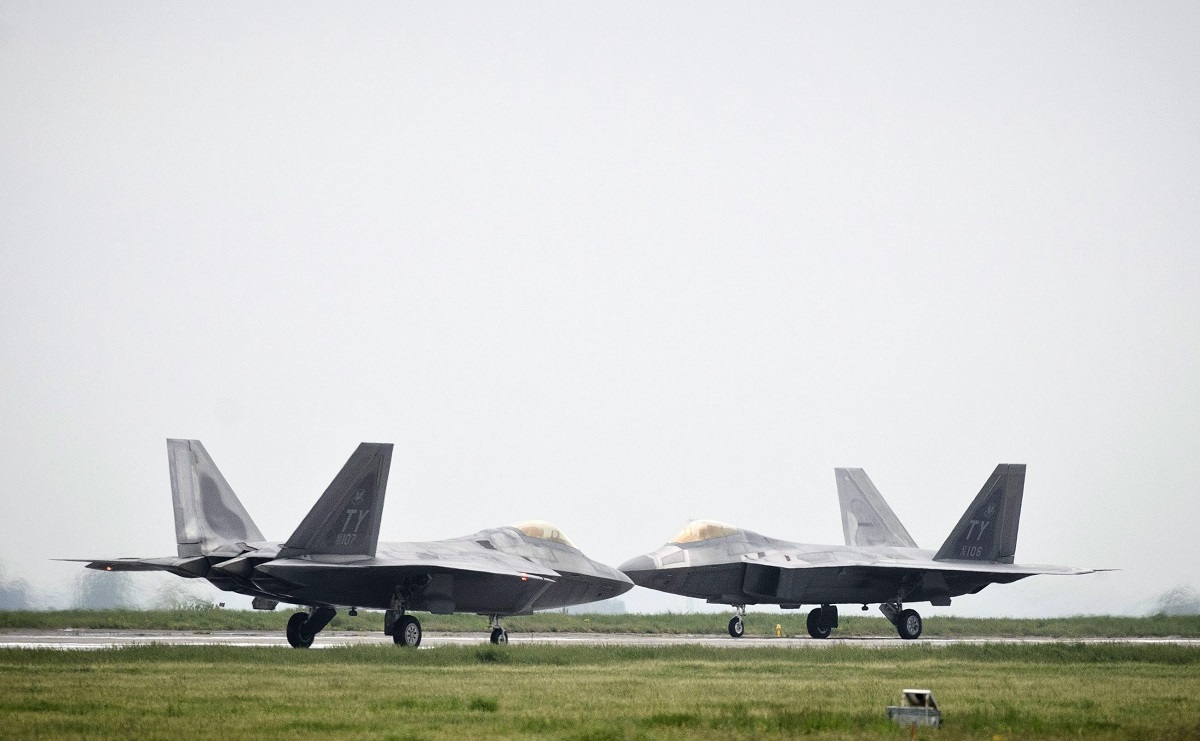 For the second time in two days, Russian long-range bombers flew past the coast of Alaska. It's a surprising development that comes after nearly two years without any similar incidents. But military officials in Alaska say it isn't cause for alarm.
On Monday afternoon, two F-22 fighter jets were sent from Anchorage to intercept a pair of Russian bombers about a hundred miles southwest of Kodiak Island. Then, late on afternoon Tuesday, the Air Force spotted two bombers elsewhere.
"At no time were they within our airspace, they were completely within international law, and they were within international airspace at all times," said Captain Anastasia Schmidt, who heads public affairs for Alaskan Command.
The Air Force says there's no clear way to know if it was the same two Russian planes as the previous day. The pair was spotted moving off the coast of Western Alaska, but Schmitt couldn't comment more specifically on where. Unlike the Monday response, on Tuesday the Air Force didn't launch jets to intercept the foreign air craft.
"Different circumstances warrant different responses. I can't really get into specifics about each of those potential responses," Schmidt said. "However, not launching F-22s, not doing an intercept, was deemed the most appropriate response in this situation."
Within the realm of normal
Prior to this week, no Russian military planes had been intercepted since July 4th of 2015. In an interview Tuesday afternoon, Alaska's ranking officer Lt. Gen. Ken Wilsbach declined to speculate on why Russian aviators may have resumed the missions.
Military officials in Alaska say even the back-to-back flights are within the realm of normal for Russian and American military aviation near the shared boarder.
"Each year it'll kind of ebb and flow," Schmidt said. "We've seen years where there have been zero of these types of incidents, and we've seen years where there are about 15. So it really just depends. So this is not dissimilar from what we've seen in the past."
The incidents come at a time of worsening relations between the U.S. and Russia.
Related stories from around the North:
Canada: Canadian Army Exercise ARCTIC BISON 2017 challenged by winter thaw, Radio Canada International
Finland:  Finnish Air force to take part in joint Finnish-Swedish-US military exercises, Yle News
Norway: Norway kicks off military exercise in the North, The Independent Barents Observer
Russia:  FSB prepares to counteract nuclear terrorism in Murmansk region, The Independent Barents Observer
Sweden:  Mandatory military service to be reinstated in Sweden, Radio Sweden
United States: F-22s intercept Russian bombers outside Alaska for first time since 2015, Alaska Dispatch News