Denmark's new defence agreement renews focus on protecting the Baltic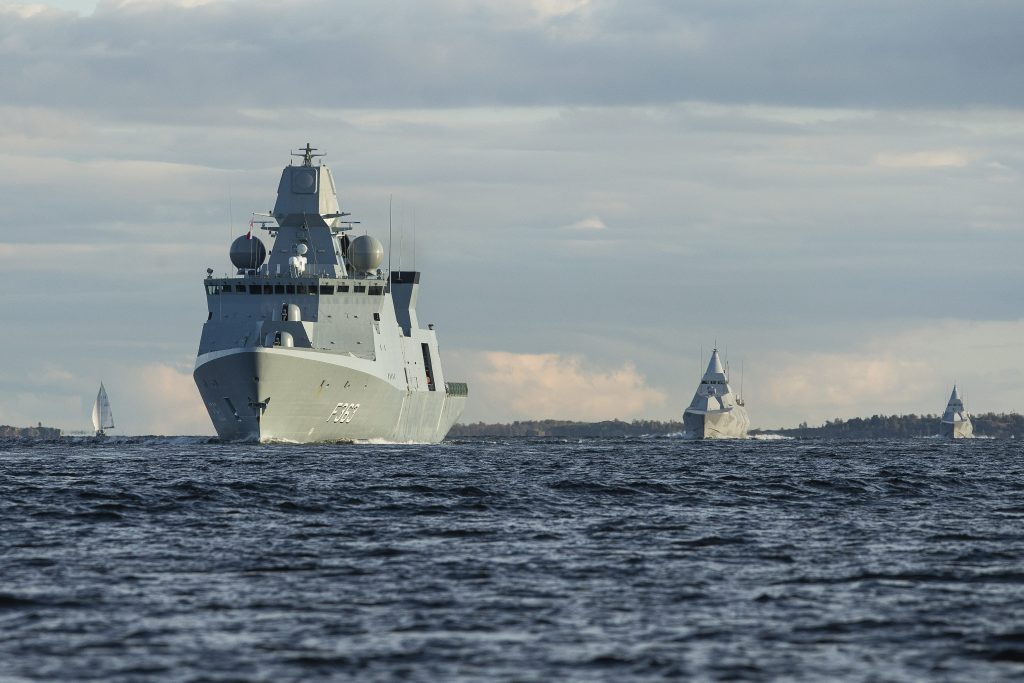 For the first time in over two decades, the Danish government is looking to renew its military's focus on the defence of the Baltic, as Copenhagen struggles to adjust to Moscow's increasingly assertive behaviour in the region, while at same time dealing with an unpredictable administration in Washington.
The new six-year defence agreement presented by the government of Prime Minister Lars Lokke Rasmussen for discussion with major political parties calls for a gradual increase of the military budget slated to grow from present levels by 20 per cent by 2023, as well as investments in major equipment purchases.
Defence spending would amount to 4.8 billion Danish crowns ($761 million US) by 2023, marking the country's biggest boost in defence spending since the Cold War.
However, no new investments are planned to augment Denmark's military capabilities in the Arctic, according to the new policy paper called "A strong defence of Denmark."
Clear and unambiguous message to Moscow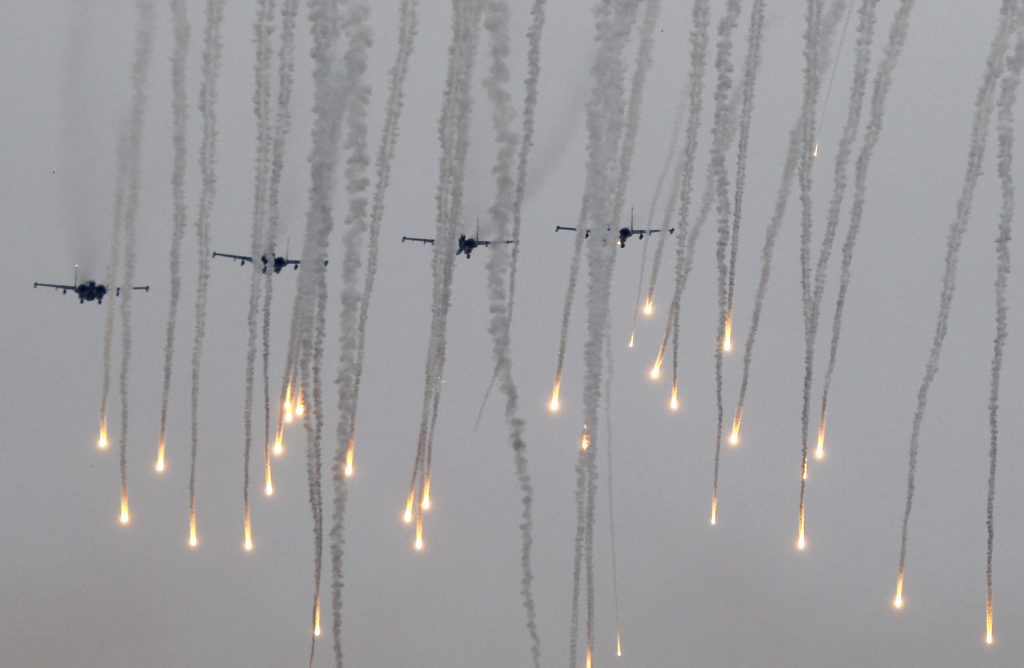 Kristian Søby Kristensen, deputy director of the Centre for Military Studies at the University of Copenhagen, said the proposed increase is projected to boost Denmark's defence spending from about 1.17 per cent of its gross domestic product (GDP) currently to 1.3 per cent by 2023, still well short of NATO's 2-per-cent goal.
The proposed agreement also shifts the military's primary focus away from participating in U.S.-led expeditions such as the missions in Afghanistan and Iraq to the defence of Denmark's immediate neighbourhood, said Rasmussen.
"Russia is investing heavily in its military and carrying out large-scale military exercises along the Baltic Sea and the Baltic countries' borders with disregard for international norms and principles," Rasmussen's coalition government said in a statement. "Russia is also active on hidden fronts."
It is important for NATO to act clearly and unambiguously towards Russia, the Danish government said.
"There can be no misunderstandings or doubts about our resolve or willingness to act, nor our capacity to do so," it said.
Policy driven by Putin and Trump
There are two key external drivers for the new defence agreement, Kristensen said.
"One is Putin and the other is Trump," Kristensen said in a phone interview. "It's a response to Putin's actions in Ukraine in 2014 and then it's a response to increasing demands from the U.S. that Europe pick up more of the defence bill."
The government wants to create consensus among major political parties on fielding a new stand-alone brigade with new and enhanced capabilities, including battle tanks, ground-based air-defence, anti-tank weapons and additional artillery.
Fielding a new brigade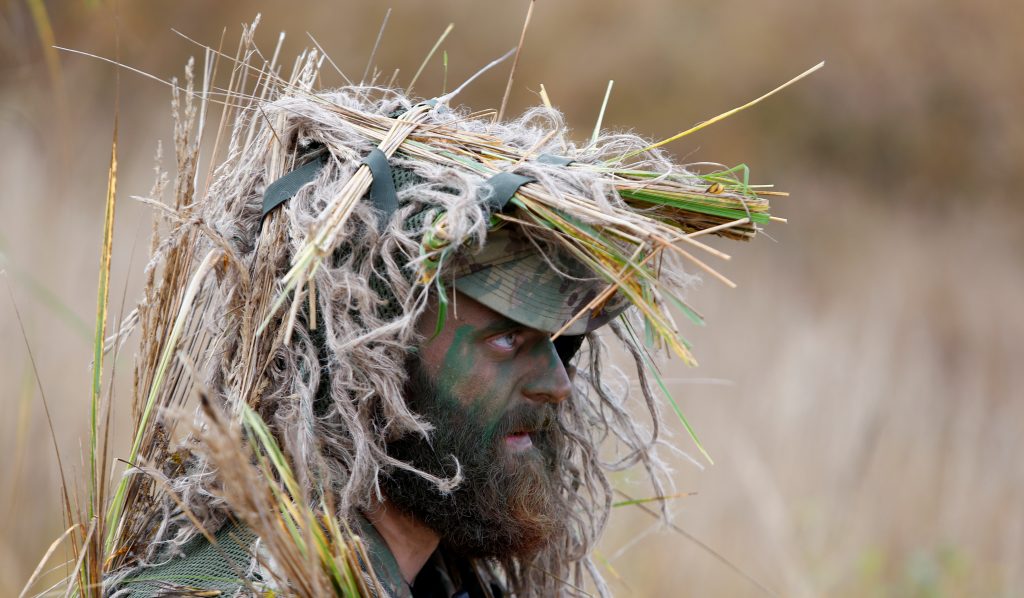 The new brigade will allow Denmark to deploy on short notice a self-contained unit of about 4,000 soldiers, complete with its own command structure, tanks, artillery, intelligence units and logistics by 2024.
"It's a brigade that is supposed to tick all the boxes that NATO thinks a brigade should be able to tick," Kristensen said. "So it will be able to contribute to high-end collective defence tasks within a NATO framework."
To confront Russia on "hidden fronts" the government calls for enhanced capabilities in countering cyber threats and propaganda campaigns, said Jon Rahbek-Clemmensen, assistant professor at the Centre for War Studies at the University of Southern Denmark.
The government will also invest in defence systems for Danish frigates against Russian missiles, Rahbek-Clemmensen said.
Changing focus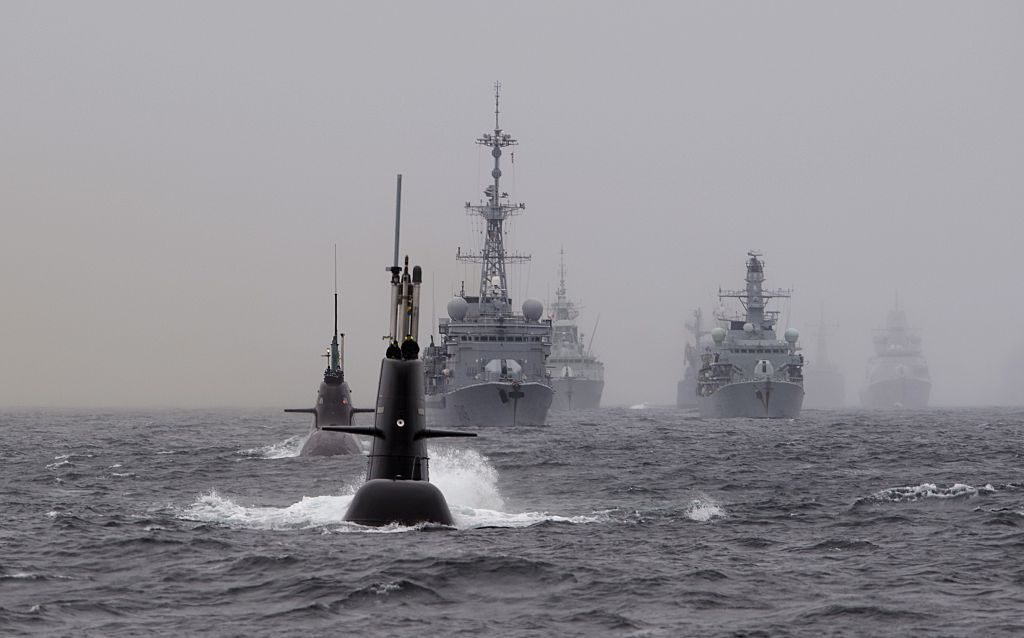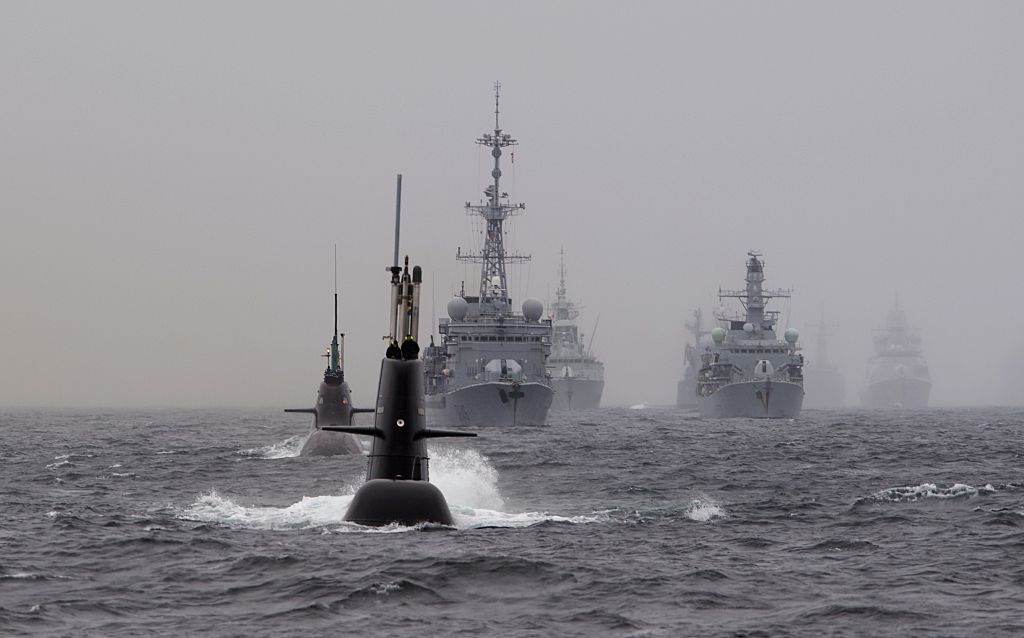 For the last quarter of the century Denmark's military policy has been focused on out-of-area operations – the war in Afghanistan, the war in Iraq, operations in North Africa – but after the Ukraine crisis Danish policy makers feel that there is a need for Denmark to focus more locally, said Rahbek-Clemmensen.
"It's focused on Russia, it's focussed on helping the Baltic states and NATO to handle what I would argue is a new security environment in Europe," Rahbek-Clemmensen said in a phone interview from Denmark.
The Baltics first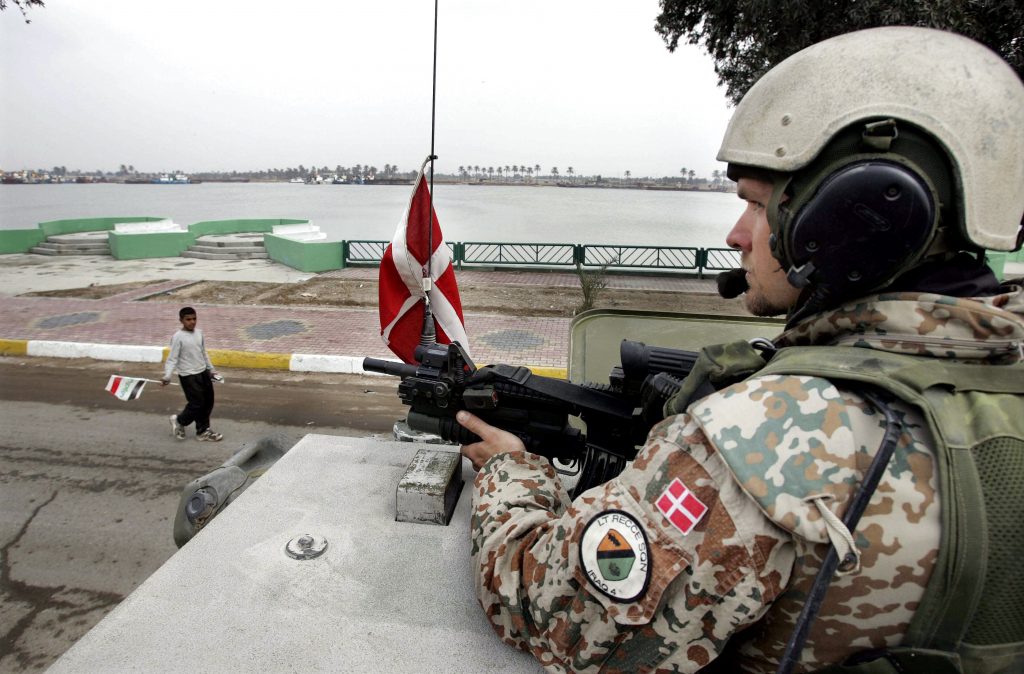 "Danish defence policy has to a very large extent has been prioritized around being able to deploy military forces for international operations – mostly together with the Americans for instance in Iraq and Afghanistan," Kristensen said. "This defence agreement sort of changes that trajectory and instead of having one task that is prioritized it will try to balance between three tasks."
There is still the need to be able to participate in international operations alongside the U.S., working on the common defence of NATO allies, and a new focus on domestic tasks, such as securing the country's borders and assisting civilian authorities in responding to major terrorist threats, Kristensen said.
This means that most of the new money proposed in the defence agreement will be spent on beefing up the Danish army's ability to fight a conventional, symmetric opponent, Kristensen said.
'Business as usual in the Arctic'
But while the document clearly identifies Russia as the main threat in the Baltics and on NATO's eastern flank and calls for "an increased presence and monitoring" in the Arctic, the Danish government's priority in its circumpolar strategy is "ensuring that the Arctic remains a low-tension area."
"I think the Danish government's strategy is to compartmentalise the two regions, pursuing completely different strategies and doing completely different politics vis-à-vis Russia." Kristensen said.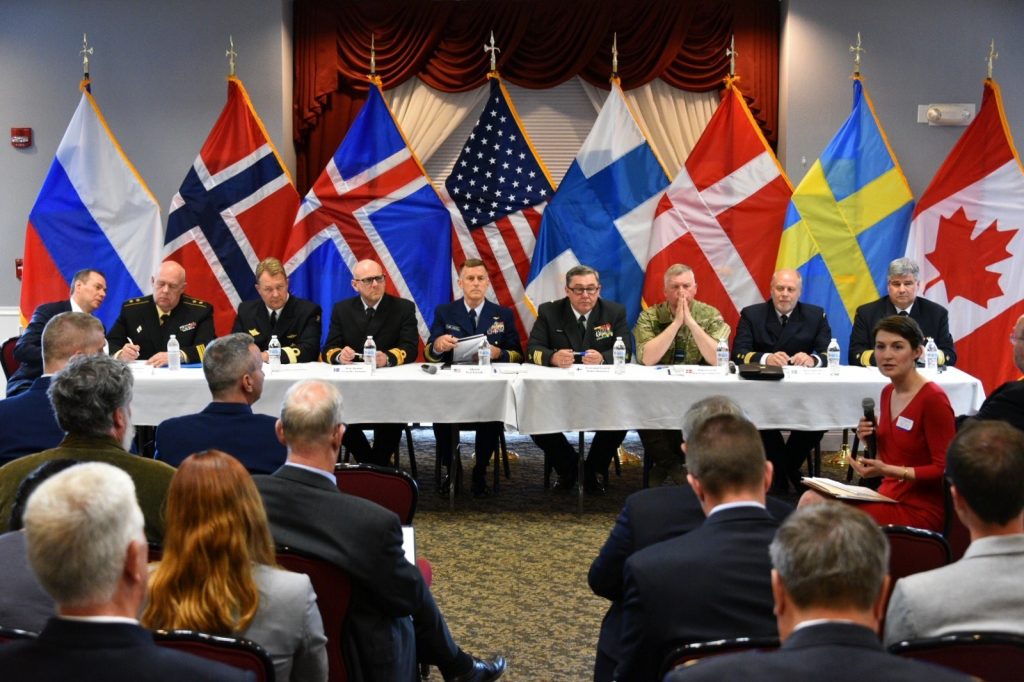 One of the surprising things about the new agreement is the relatively little focus on the Arctic, Kristensen said.
"This agreement prioritizes the Baltic Sea way higher than it prioritizes the Atlantic and especially the North Atlantic," Kristensen said.
Rahbek-Clemmensen said the new defence agreement actually represents a plateau in the Danish interest in the Arctic.
"I think this new policy just reinforces the overall impression that there is probably not going to be a military conflict in the Arctic," Rahbek-Clemmensen said.
Most of Denmark's defence investment in the Arctic has been directed towards boosting its military's ability to conduct coast guard activities – search and rescue, surveillance, environmental protection – rather than actual war-fighting capabilities, Rahbek-Clemmensen said.
"In that sense Denmark's entire Arctic foreign policy for the past ten years has focussed on engaging Russia and building up coast guard capabilities," Rahbek-Clemmensen said. "And I don't think there has been big fear that Russia would do anything in the Arctic."
The agreement moves forward with commissioning one patrol vessel for the Arctic and taking "first baby steps" in creating a satellite-based surveillance system in the Arctic, Kristensen said.
"Those initiatives are still on but there is nothing substantial apart from what was already agreed," he said. "In a sense it's business as usual in the Arctic, the key difference is the radically increased focus on European defence, especially around the Baltic Sea. And, of course, this all has to do with Russia."
The Chinese dragon in the room?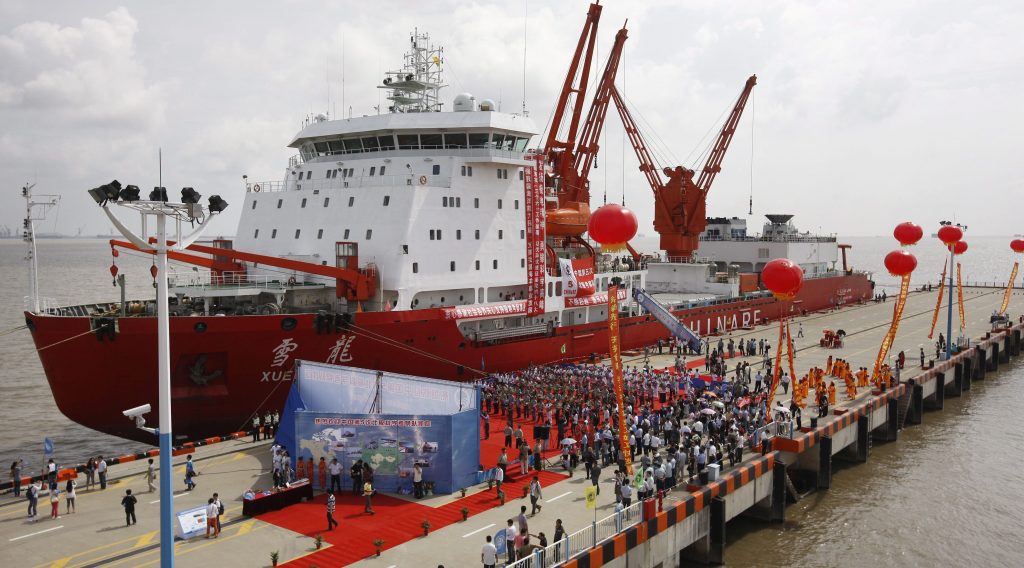 While China is not mentioned at all in the new defence agreement, Denmark is also facing a new geopolitical challenge in the Arctic coming from Beijing, which has shown increased political, economic and scientific interest in the region, Kristensen and Rahbek-Clemmensen said.
"I think it slowly dawned on the big part of the Danish political spectrum that China is both investing and having increased interests in the Arctic and that is a strategic challenge that needs to be addressed," Kristensen said. "But I don't think that realization has materialized in any clear strategic thinking yet."
Danish-Chinese relations in the Arctic are further complicated by the "post-colonial" dynamic in relations between Greenland and Denmark on the one hand and the strategic Denmark-U.S. relations, on the other, said Rahbek-Clemmensen.
Nuuk wants to have Chinese investment to develop its economy, create jobs and reduce its dependence from Copenhagen, but Denmark is concerned about giving Beijing a toehold in Greenland, he said.
The Danish government wants to keep the Chinese out of Greenland as much as possible because a Chinese presence in Greenland will be problematic for the U.S., which operates a critically important Air Force base in Thule, in northern Greenland, said Rahbek-Clemmensen.
"They are afraid that China will establish both a geographical presence that may have a military function in Greenland and that China will be able to gain an unnecessarily large influence over the Greenlandic society, that China could perhaps use to close the Thule Air Base," said Rahbek-Clemmensen.
Denmark also has an additional strategic challenge as it tries to figure out how to maintain good relations with both China and the U.S., Kristensen said.
"But in this equation the Arctic is only a part of that but, perhaps, an increasingly important part," Kristensen said.
Related stories from around the North:
Canada: Surveillance and search and rescue top Canada's Arctic defence priorities, Radio Canada International
Finland:  Finnish Air force to take part in joint Finnish-Swedish-US military exercises, Yle News
Norway:  Russia's Northern Fleet takes on key role in search and rescue exercise with Norway, The Independent Barents Observer
Russia: What Russia's new Navy Strategy says about the Arctic, The Independent Barents Observer
Sweden: Sweden's Prime Minister reaffirms commitment to country's defense, Radio Sweden
United States: Here's what's in the U.S. Defense Department's new Arctic strategy, Alaska Dispatch News