Preserving Indigenous languages in Alaska, one grocery store at a time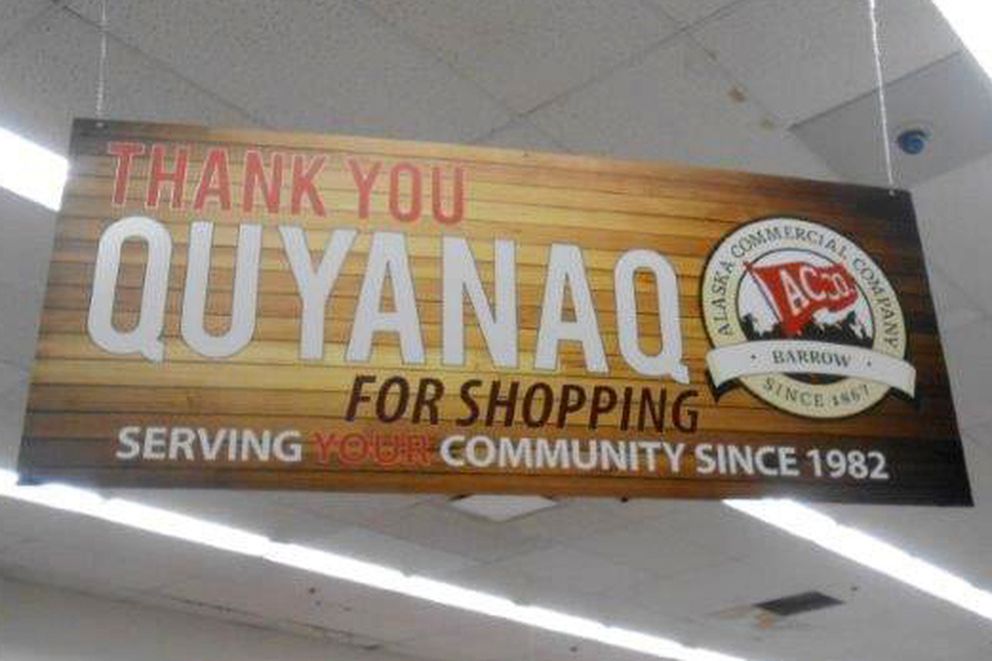 Some rural Alaska shoppers have new ways to find dairy and doughnuts, body wash and toilet paper. And if they don't already speak it, they can learn a bit of a Native language along the way.
Signs in Alaska Commercial Co. stores across 19 remote communities now are in Alaska Native languages as well as English for more than 80 product categories and specific items. Shoppers can download an app, scan the QR barcode on product tags, and listen to the word in English and then in Yup'ik, Inupiaq or Gwich'in, depending on the community.
The company changed signs and labels in early October as part of a community initiative intended to help preserve indigenous languages, said Derek Reimer, director of business development for The North West Co., a Canada company that owns the AC stores. Signs also were translated in northern Canada stores in 12 languages and 30 dialects.
"We believe it's one of the largest translation projects undertaken by a major retailer in Canada and likely in the U.S. in terms of translation of indigenous languages," Reimer said.
In Utqiaġvik – formerly Barrow — the AC store has had signs in Inupiaq since 2012, said store manager Mark Hailstone.
"Our store is the one that kind of got it started for the company," Hailstone said.
Edward Kennedy, president and chief executive of The North West Co., embraced the idea and took the effort companywide, Reimer said.
The retailer wants to be partners with its communities and support local priorities, Reimer said. Expanding the use of Native languages and improving healthy food options are the current focus, he said. Foods lower in sodium, fat, sugar and caffeine are labeled "health happy."
Shoppers in Utqiaġvik are greeted by a large welcome – or paglagisii – sign. They'll see the Inupiaq word for skin care products, amiqmun ikaiyutit. In Bethel, if they are looking for accessories, the Yup'ik word – atuurkat – will help direct them.
Some words have interesting translations, Hailstone said.
Bananas – the number one selling grocery item – in Inupiaq are moŋkich niqiŋich, which literally means "monkey food," said Hailstone, who doesn't speak Inupiaq but checked with a fluent employee.
The translations are sorely needed in parts of the state where elders aren't always comfortable with English, said Davina Carl, a Yup'ik translator on the project.
On the Yukon-Kuskokwim Delta, KYUK public radio broadcasts the news in Yup'ik three times a day and conversations in Bethel AC store aisles often are in Yup'ik, too.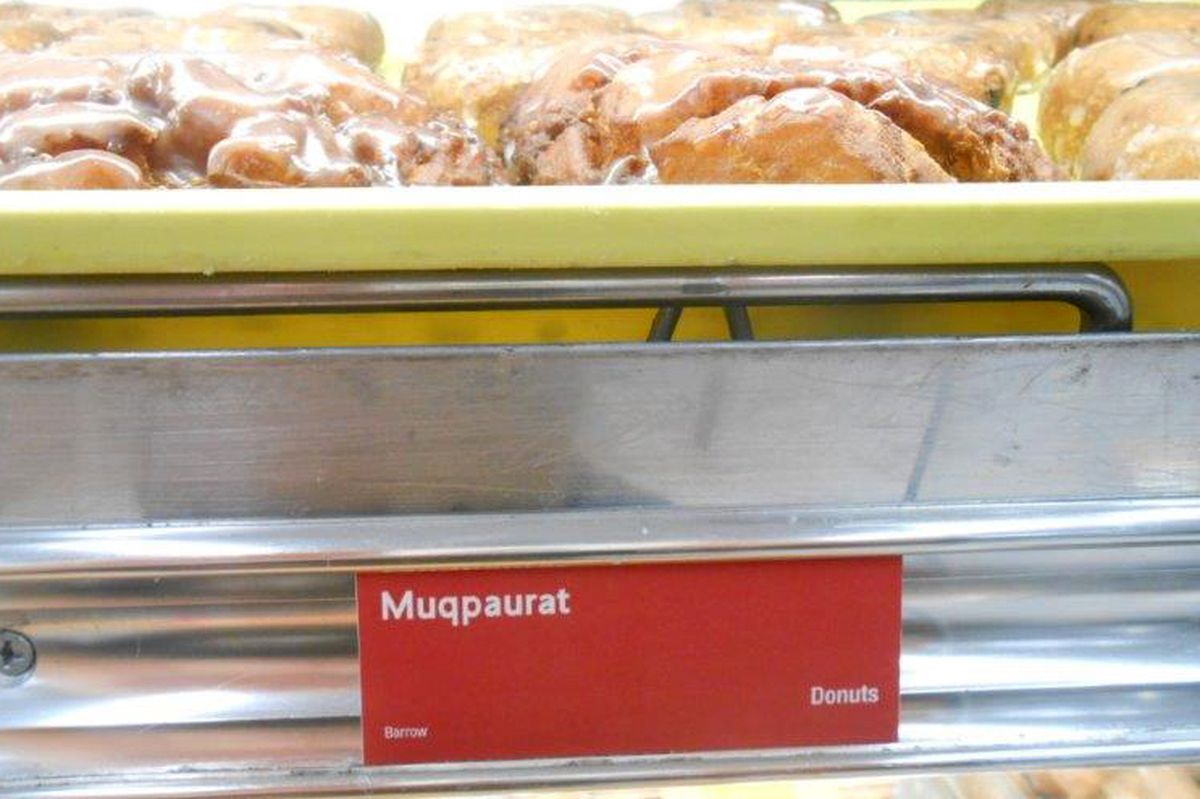 Carl jumped on the chance to work on an effort that she found fun and gratifying. She is originally from the Southwest Alaska village of Kipnuk and speaks Yup'ik as her first language.
"It's something that should have been done decades ago for the easement of our elders who shop in their stores," Carl said. She laughed a little. "They probably bought things they weren't aware of."
In Yup'ik, various fruits including bananas are known as atsat, she said.
Atsat probably originated as a word for various wild tundra berries, and is well familiar to many in Southwestern Alaska, she said.
If someone offers you akutaq, or Eskimo ice cream, you might ask what's in it, she said. The cook would answer: "atsaq, for a berry-infused akutaq."
For doughnuts, the word in Inupiaq is muqpaurat, which means "bread," and in Yup'ik it's neramkuat, for "little snacks."
There are new signs for red tag specials, akiqsallapaiqtat in Inupiaq, and first aid items, yungcangnaqsuutet in Yup'ik.
Carl is fluent but still had her work checked and double-checked. The Native languages are rooted in oral, not written, tradition, and there aren't uniform spellings for some words.
So far, AC stores in these communities have indigenous language product labels: Aniak, Bethel, Dillingham, Emmonak, Hooper Bay, King Salmon, Kotlik, Mountain Village, Pilot Station, St. Marys, St. Michael, Togiak, McGrath, Fort Yukon, Utqiaġvik, Kotzebue, Nome, Nuiqsut and Unalakleet.
The project will be expanded over time, Reimer said. Alaska Commercial Co. is still working on translations for Unangax, or Aleut, words to provide to stores on the Aleutian and Pribilof islands.