China's Arctic ambitions no threat to Canada, say experts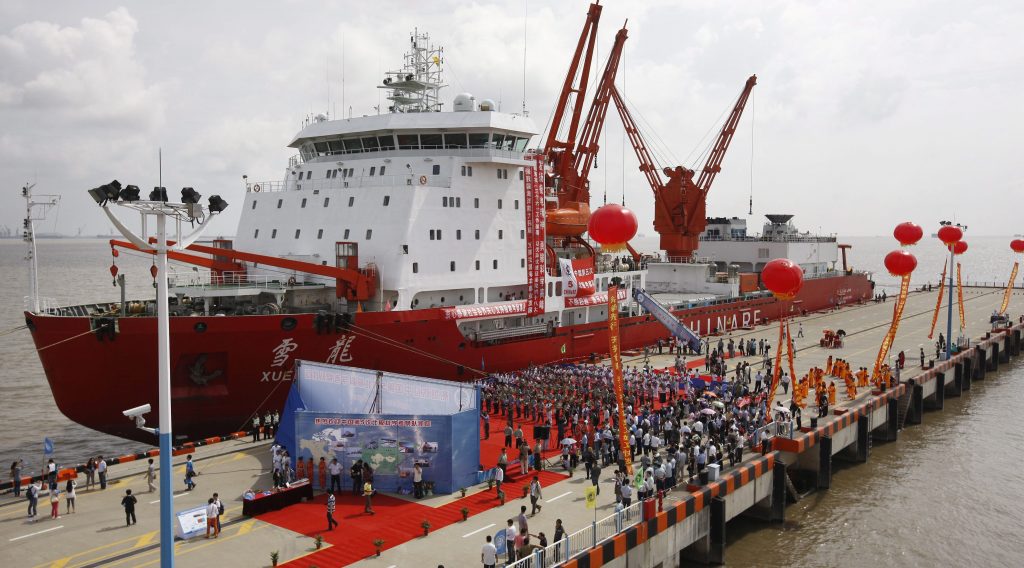 China's growing involvement and interest in the Arctic should not be seen as a cause for concern in Canada even if certain aspects of Chinese policy need much closer scrutiny, say Canadian experts.
Dozens of academics, civilian and military government officials, foreign diplomats and industry representatives braved an ice storm that walloped much of southern Ontario and Quebec on Monday to participate in a panel discussion on China's role in the Arctic at the University of Ottawa organized by the Centre for International Policy Studies (CIPS) and the Conference of Defence Associations Institute (CDAI).
Chinese investment and involvement in the Arctic has to be welcomed but on Canadian terms, said Adam Lajeunesse, the Irving Shipbuilding Chair in Canadian Arctic Marine Security Policy with the Mulroney Institute of Government at St. Francis Xavier University in Nova Scotia.
"Chinese interests are not necessarily to be feared, there is no evidence to lead one to believe that there are any malicious intents here," said Lajeunesse, one of the co-authors of a recently published book entitled China's Arctic Ambitions and What They Mean for Canada.
"The Chinese should be brought into the Arctic within a Western framework, within a framework that can be beneficial and agreeable to Canada. It has to be done very carefully but it can be done."
(Click here to listen to the presentation by Adam Lajeunesse)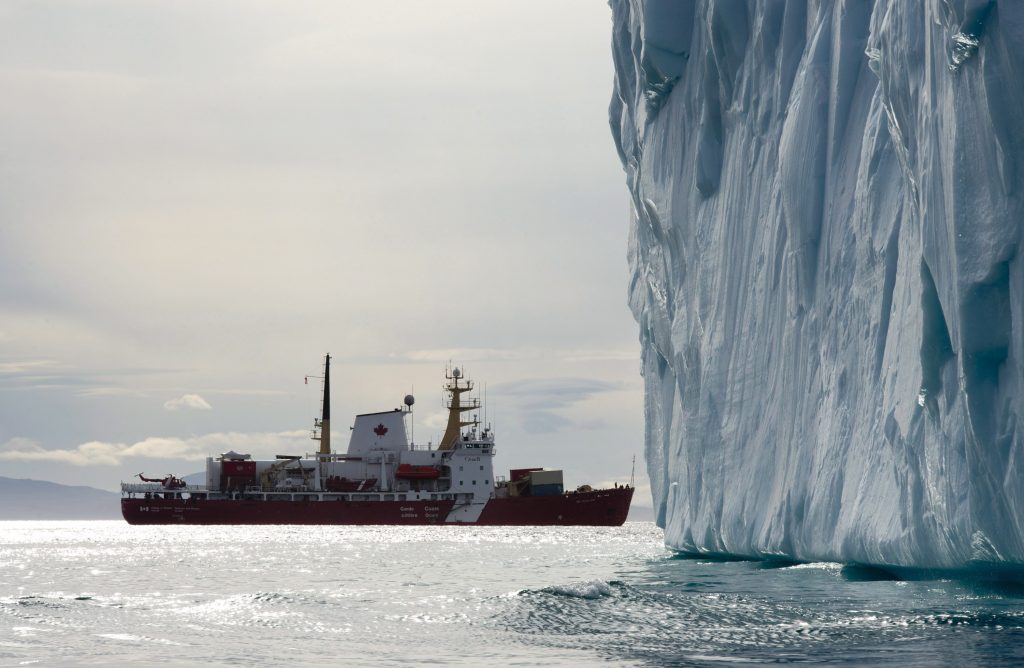 Arctic policy white paper
Chinese policy in the Arctic was outlined in a white paper released in January, the first policy paper released by Beijing on a region outside of China, Lajeunesse said.
"It's a big one, it reflects the level of interest that China has in the region both at the present and, of course, looking into the future," Lajeunesse said.
"China clearly sees the Arctic as an important part of its future global strategy."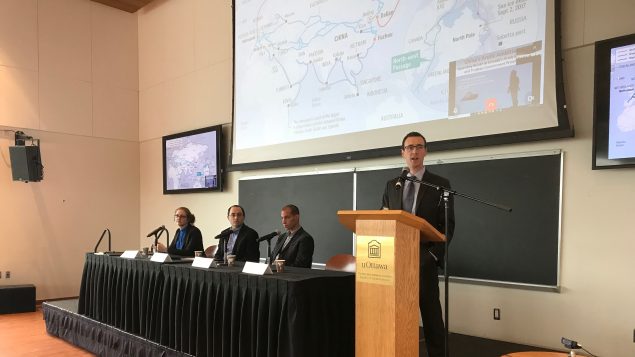 It's a very thorough policy document that hits all the right notes, Lajeunesse said.
"The entire policy talks about safeguarding peace, stability, promotion of development in the Arctic, talking about the unique natural environment and the need to protect this, about the historic traditions of the Indigenous peoples… about the commitment to the existing frameworks of international law, multinational, bilateral mechanisms," Lajeunesse said. "It is a very cosy, very rosy, very liberal document."
Smoke and mirrors or genuine desire for cooperation?
The question that many in Canada and around the world ask is whether the policy document represents real Chinese intent or is all smoke and mirrors aimed at lulling Arctic countries into a false sense of security, Lajeunesse said.
"It could be both, at the end of the day I would argue if you look at the intent and tone, it doesn't really matter whether this is legitimate, sincere Chinese policy, or whether this is something the Chinese are writing for our intent," Lajeunesse said.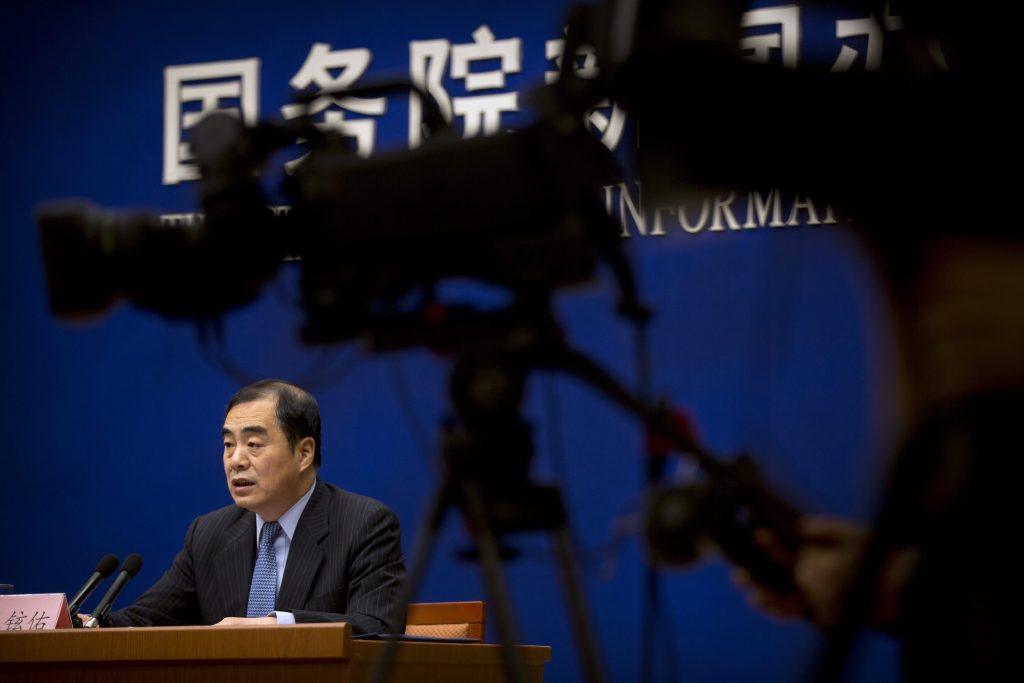 "The reason it doesn't matter is because the Chinese have made it very clear, both in this policy and in almost everything they have said over the last ten years, that they are here to work with the Arctic states."
The imperative of cooperation with circumpolar states is driven by the harsh realities of the Arctic, he said.
"What they are doing very clearly they are pursuing the path of least resistance," Lajeunesse said. "If they want Arctic resources, if they want shipping routes, they cannot barge in and take it. They cannot realistically do that, they must play by our rules."
Clear policy goals
The newly released Chinese Arctic policy, looks specifically at Arctic shipping, Arctic resource development, governance and northern science.
"What makes this policy so impactful, however, is not just that it is thorough and a novel approach to foreign policy-making but that it is actually backed up by resources," Lajeunesse said. "The Chinese quite literally are putting their money where their mouth is."
One of Beijing's main goals is to begin linking China to the rest of the world through the increasingly ice-free waters of the Arctic, Lajeunesse said.
"The Chinese are looking forward to building infrastructure, expanding shipping lanes and using new shipping routes, primarily over northern Russia but also conceivably through the Arctic Archipelago of Canada to connect China to the rest of the world," Lajeunesse said.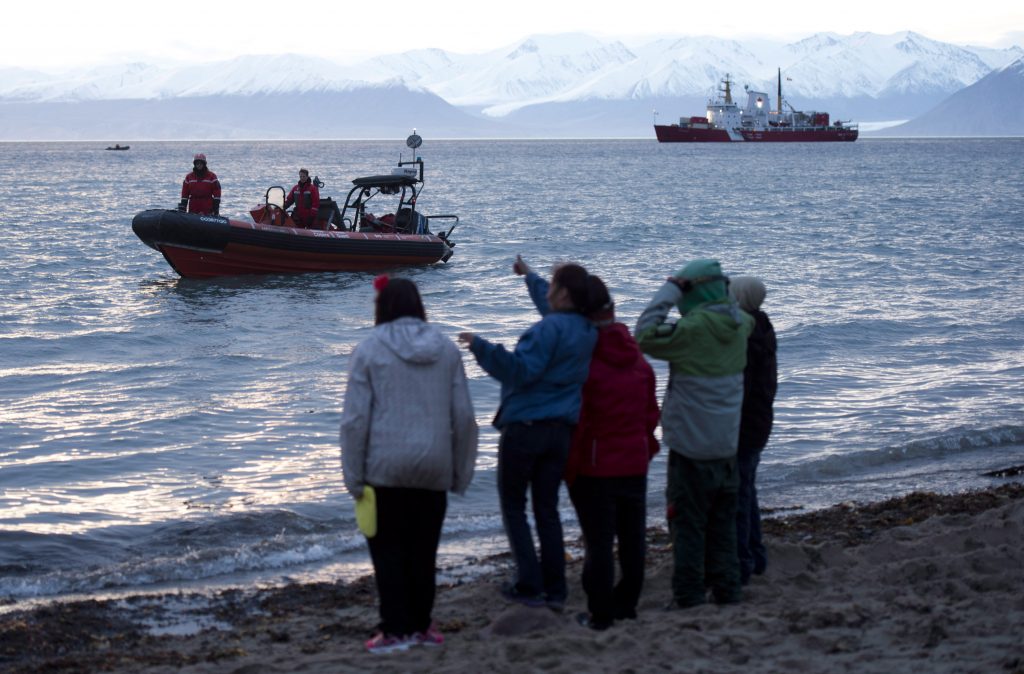 Arctic science is another area that has received a lot of emphasis in Beijing's policy document for a couple of reasons, Lajeunesse said.
"First, is that it's genuinely important and the Chinese see Arctic science as a way of gaging, measuring global climate change, predicting weather patterns over China," Lajeunesse said.
"But selling Chinese policy… is also a good way to sell Chinese policy more broadly to the West because we as a people are generally more amenable to hearing about China's interest in science than, perhaps, we are in resources and shipping."
Win-win partnership
In any case, there is room for a constructive partnership with China in the Arctic, Lajeunesse said.
"They have things that we need and we have things that they need," Lajeunesse said. "There is an interest in China in using the Northwest Passage. The Xuelong, the Chinese icebreaker was there recently. Increased Chinese shipping is something that may help Canada over the long run."
Canada has a very limited infrastructure in the region and could profit from targeted Chinese investment in upgrading and building that infrastructure, he said.
"Chinese money as part of this Polar Silk Road, if properly managed, can go to establishing the infrastructure that we have been trying as a nation to establish since John Diefenbaker in the 1960s," Lajeunesse said.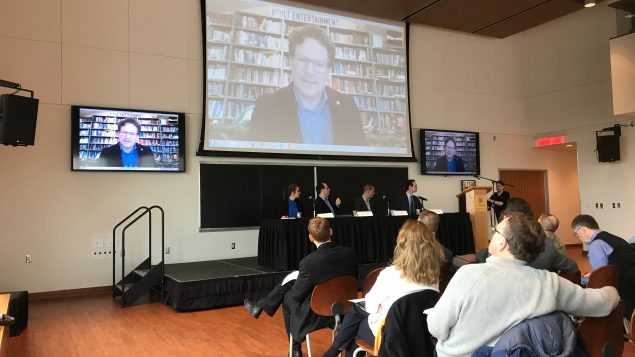 Whitney Lackenbauer, a professor in the Department of History and co-director of the Centre for Foreign Policy and Federalism at the University of Waterloo, said a lot of the Arctic infrastructure projects are high-risk and very long-term projects that will force the various levels of government to look for outside sources of financing and China with its experience of investing in the Russian Arctic is an obvious candidate.
Increased Chinese shipping activity in the Canadian Arctic also does not necessarily pose any problems for Canada's sovereignty claims over the Northwest Passage, which is considered an international strait by the United States.
"The Chinese Arctic policy statement has repeatedly emphasized strong adherence to the UN Convention on the Law of the Sea, general international law and explicitly acknowledges how each of the Arctic states not only has territorial sovereign rights but also maritime sovereignty rights," said Lackenbauer who specializes in issues of Arctic sovereignty.
Will China's attitude change?
The longer term question is whether China will continue to adhere to these norms and accept the Arctic states' interpretation of these laws or whether it will challenge these interpretations with its own take on them as it has done in other regions of the world, Lackenbauer said.
That question needs to be answered in a much more strategic context of dealing with China's ascendance as a global power, he said.
Despite China having released an Arctic policy paper, the region is not a high priority for Beijing, which has much bigger strategic challenges closer to its shores, Lackenbauer argued.
"Yes, their interest has grown but this is by no means dominating Chinese thinking and the Arctic is not the new centre of gravity for China to emerge as a major global power," Lackenbauer said.
In the meantime, Lajeunesse said China has to be forced or at least convinced to use Canadian resources – icebreaking services, ice reporting services, weather forecasting, hydrographic work – for its activities in the Canadian Arctic.
"As soon as we don't provide these things, as soon as we don't put 'the boots on the ground,' as soon as the Chinese feel they need to bring their own icebreakers in and provide their own ice reporting so on and so forth, that's the day we begin to lose at least de facto sovereignty and therefore we begin to lose a little bit of control over the north," Lajeunesse said.
Canada also needs a certain amount of constabulary power to back up its sovereignty for when or if the Chinese decide to not play by Canadian rules, he said.
Related stories from around the North:
Canada: Fishing diplomacy, rethinking China & how Twitter is improving northern news : 2017 Arctic Year in Review, Eye on the Arctic
China: China & the Arctic: Why the focus on international law matters,  Blog by Timo Koivurova
Finland:  Finland courts US rivals Russia and China in bid for key role in Arctic power game, Deutsche Welle's Iceblogger
Iceland: Arctic nations and fishing powers sign 'historic' agreement on fishery, Radio Canada International
Norway: Can Barents region become a superhub on China's Arctic Silk Road?, The Independent Barents Observer
Russia: China wants in on Russian wind park project, The Independent Barents Observer
United States: Big questions emerge over $43 billion gas-export deal between Alaska and China, Alaska Dispatch News