Finnish researcher testing plants to purify lakes and seas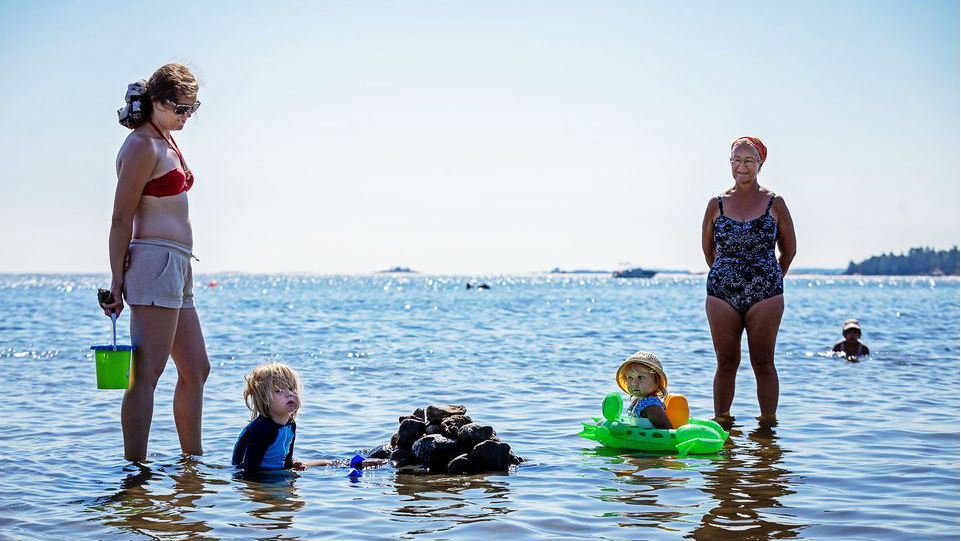 An algal bloom the size of a baby's fist is floating in a dish in a Lahti laboratory, in southern Finland.
It is one of researcher and University of Helsinki professor Stephan Pflugmacher Lima's favourite plants, because of its ability to attach itself to harmful substances in the water is phenomenal.
"It works as a filter that gathers environmental poisons such as heavy metals, drug residues or blue-green toxic algae," says Pflugmacher Lima.
Pflugmacher Lima is professor of aquatic eco-toxicology. His office and laboratory are at the University's Lahti campus, where the professor continues his life's work. The department is developing the Green Liver Method, a system that allows extra nutrients, environmental poisons, and even drug residue to be removed from water with these aquatic plants.
There are more than 160 plants for different purifying purposes in Pflugmacher Lima's plant bank.
Increased use of painkillers a burden on the environment
Pflugmacher Lima's toolbox includes a plant that binds itself to antibiotics, but he says that painkillers are more problematic. They are, according to Pflugmacher Lima used more than before.
"About 80 per cent of the painkillers we take move through our bodies and end up untreated in nature's water systems," says Pflugmacher Lima.
"Although water purifying plants are very good, there are chemicals that they just cannot deal with," he adds.
For example, the anti-inflammatory painkiller diclomex is one of these. In Finland, diclomex is one of the active substances in the commonly-used Voltaren pain relief gel.
"If you strain a muscle during a workout and use the pain gel, it would be better to shower first and then use the pain gel, not the other way around," says Pflugmacher Lima, explaining how the chemical gets into the water system.
Effects of sunscreen unknown
During this summer's heatwave in Finland the blue-green algae count has increased, even though Finnish waters are in relatively good shape, according to Pflugmacher Lima.
Though Pflugmacher Lima doesn't want to say what the worst polluters are, he asks the question:
"If you go swimming, do you use sunscreen? Titanium dioxide in sunscreens is a nanomaterial; its effects on the water environment can't be controlled," he says.
"Although water-purifying plants are good and efficient, there are chemicals that they just can't filter," he says.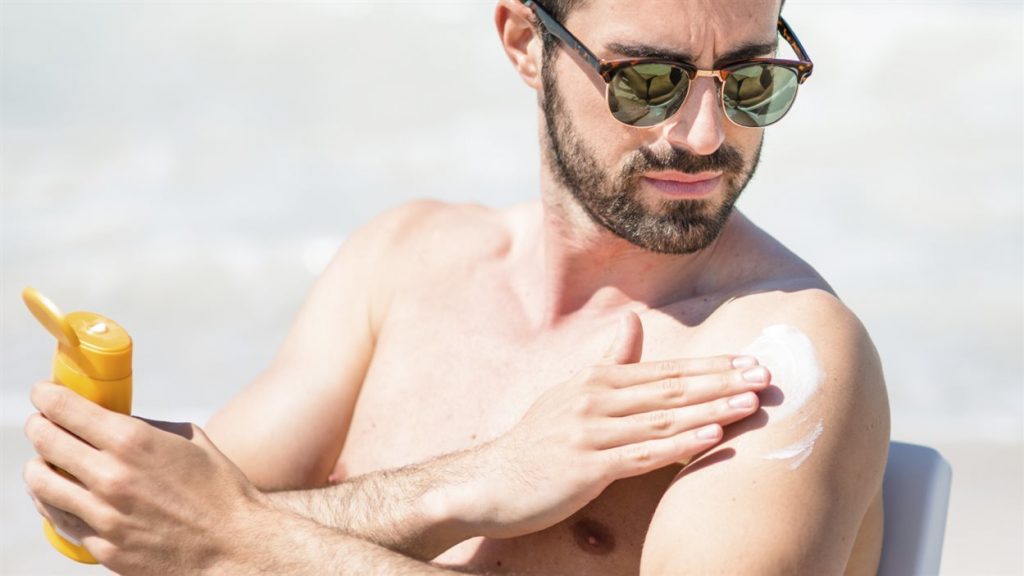 The environmental hazards of sunblock and sunscreen are a concern around the world. For example, in Hawaii there are plans to ban the sale of certain sunblocks that contain ingredients that are harmful to the coral reefs there.
"Of course sunblock needs to be used, we don't want people to burn and get skin cancer, but is it necessary to apply a thick coat of it just before jumping into the water?" he asks.
Is urine also a problem?
Pflugmacher Lima emphasises the importance of shared responsibility.
"Children, and some adults, urinate in lakes, for example, and this has an impact. We can't just blame agriculture or industry for water contamination. We're all part of the problem," he says.
According to the Finnish Environment Institute (SYKE), the effects of swimmers' urine on eutrophication hasn't been studied.
"We haven't evaluated it, as we don't know how many people do it," says SYKE hyrdrologist Sirkka Tattari.
Tattari does say that although individual acts may be small, everyone should do what they can for the environment. This includes not urinating in the water, washing rugs with soap on the dock at the cottage, or using shampoo and rinsing it off in the lake or sea.
Related stories from around the North:
Canada: World maritime body moves to ban dirty fuels in the Arctic, Radio Canada International
Finland: As Finland's temperatures rise, so does the threat of toxic algae, YLE News
Germany: Ocean acidification could doom key Arctic fish species: study, Radio Canada International
Norway: Plastic on Svalbard: "I could never believe it was this bad", The Independent Barents Observer
Russia: Russia's Arctic nuclear dump could become promising fishing area, The Independent Barents Observer
Sweden: Swedish raft made from trash draws attention to plastic pollution, Radio Sweden
United States: Algae-related toxins found in Arctic sea mammals, Alaska Dispatch News