Inquiry into violence on Indigenous women to stop in Canadian Arctic for final hearings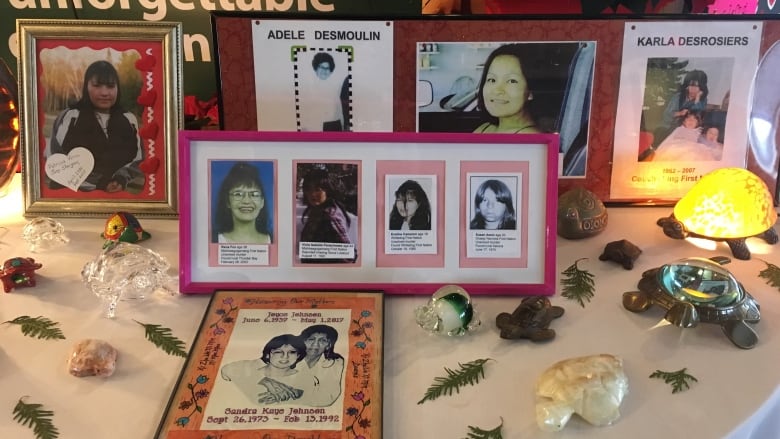 The national inquiry into missing and murdered Indigenous women and girls has announced the dates and locations for its final four hearings.
The inquiry will be in Iqaluit, Nunavut (east-Arctic) from Sept. 10-13; Quebec City (east) from Sept. 17-21; Winnipeg (southcentral) from Oct. 1 to 5; and St. John's (east coast) from Oct. 15-18.
In a news statement issued Tuesday, the inquiry commission said the hearings will be open to the public and will focus on key themes based on the 1,270 personal stories already collected in the early phases.
The national inquiry had to make some difficult decisions about the specific subject areas we need to examine in greater detail.
Commissioner Marion Buller
Strict deadline
The Iqaluit hearing will focus on socio-economic, health and wellness impacts. Quebec City's hearings will look at the criminal justice system, including oversight and accountability.
Family and child welfare will be the focus of the Winnipeg hearings, including family supports and domestic violence. Sexual exploitation, human trafficking and sexual violence are the key themes scheduled for the St. John's hearings.
"Bound by the government's deadline to conclude our investigation and file our final report, the national inquiry had to make some difficult decisions about the specific subject areas we need to examine in greater detail," chief commissioner Marion Buller said in the statement.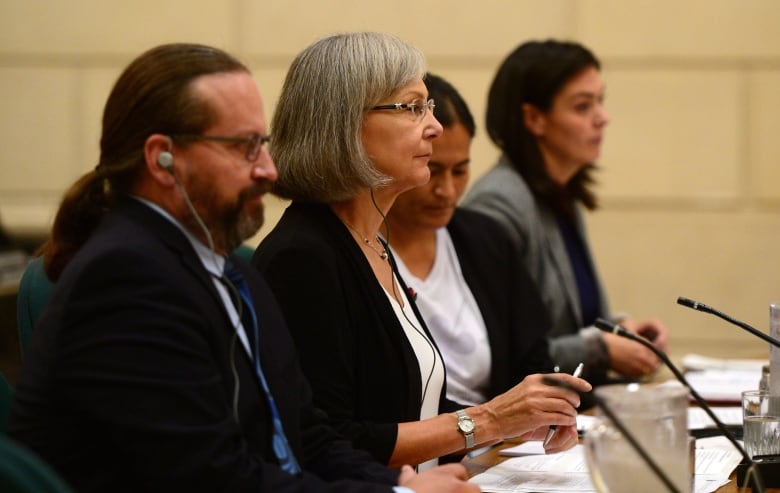 The inquiry was originally scheduled to submit its report on Nov. 1. But in March, Buller asked the federal government for a two-year extension and an additional $50 million in funding in order to connect with more people and "commission original research."
In the end, the government only sanctioned a six-month extension.
"These final hearings will provide evidence about critically important topics, which are meaningful and relevant to the realities facing diverse Indigenous communities," Buller's statement reads.
Turning attention to report
Following the final hearings, commissioners and staff will turn their attention to "review and analysis of all the evidence collected" since the inquiry was launched in September 2016, the statement said.
Its mandate is to examine and report on the systemic causes of violence against Indigenous women and girls in Canada. Commissioners have been travelling to communities across the country, gathering often heart-wrenching statements from families and survivors, as well as looking at patterns and underlying factors.
Families have been divided about the effectiveness of the national inquiry, and it has faced turbulent staffing issues. There has been high turnover, including the departures of senior staff, as well as commissioner Marilyn Poitras.
The inquiry expects to conclude its research by Dec. 31 and submit its final report by April 30, 2019.
More details about the final hearings will be available when schedules are finalized, the news statement said.
Related stories from around the North:
Canada: Canada's northern justice system needs victim-focused overhaul, national inquiry told, Radio Canada International
Norway: Injustices against Sámi, Kven peoples to be examined by commission in Norway, The Independent Barents Observer
Sweden: Report sheds light on Swedish minority's historic mistreatment, Radio Sweden
United States: Survey finds violence against women widespread in Western Alaska region, Alaska Dispatch News