First Nation in Northern Canada begins new era as decades-long chief steps down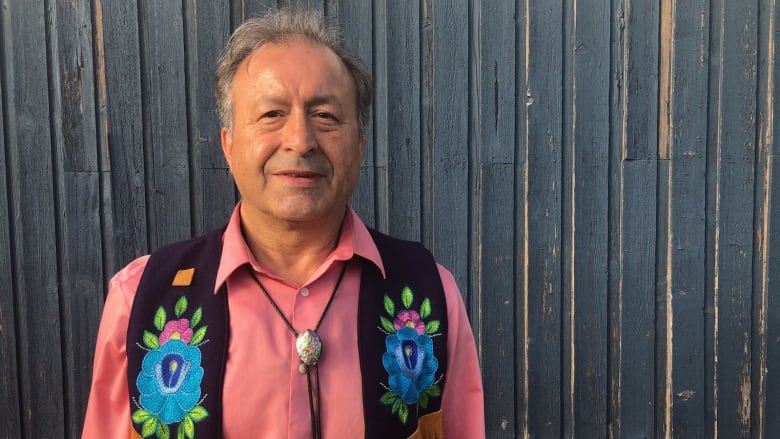 It will be a historical turning point for the Dene Nation today, as delegates from across and outside the Northwest Territories (N.W.T.) vote in a new national chief.
Bill Erasmus is leaving the post after nearly three decades, paving way for one of three candidates — Eileen Marlowe, Richard Edjericon and Norman Yakeleya — to take over in what many call "a new era" for the organization.
The people will speak.
Richard Edjericon
Hundreds gathered for the Dene National Assembly on Tuesday in Hay River, N.W.T., in an overcrowded venue, under scorching heat. The venue is expected to move to the town's arena for election day.
From land claims to Dene rights
The Dene Nation, which was originally the Indian Brotherhood of the Northwest Territories, was founded in 1969 partially in response to a controversial government White Paper that suggested Indigenous people assimilate into wider Canadian society.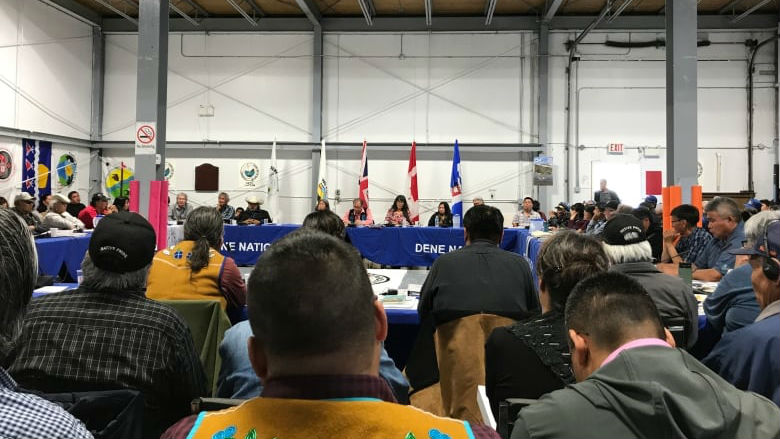 It was once responsible for negotiating a comprehensive land claim for all Dene and Métis (another Indigenous group) in the territory. Today, it's become a political organization that advocates for Dene rights.
There are more than 350 delegates eligible to vote today — 46 Gwich'in, 46 Sahtu, 62 Tlicho, 67 Dehcho, 54 Akaitcho, and 104 independents.
Each of the three candidates will give a speech and answer questions at a forum in the morning.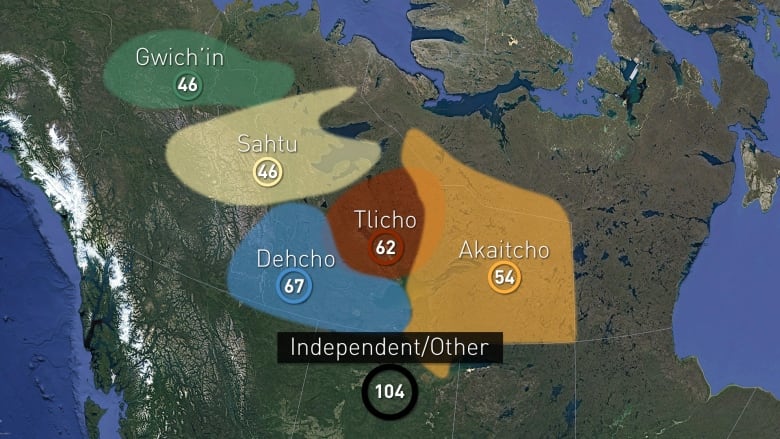 Three contenders
Edjericon said he's not nervous for the vote later in the afternoon.
"As I play in hockey, there's a winner and there's a loser," Edjericon, a former chief of the Yellowknives Dene First Nation, said Tuesday.
"The people will speak."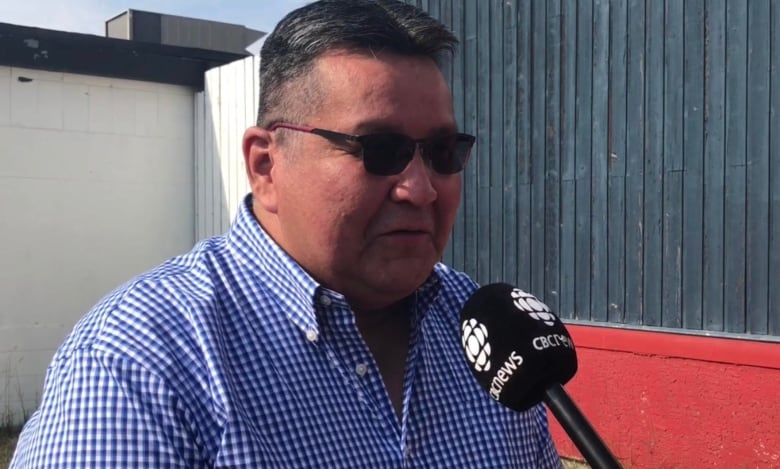 Marlowe, on the other hand, said she has worked hard to get over what she calls the vulnerability of entering politics for the first time.
"I've basically opened up myself. I've exposed myself, I put myself out there for criticism," said Marlowe, currently working on a master's degree in communications management.
"The cards will fall where they need to fall … I would like to think I have a pretty good chance."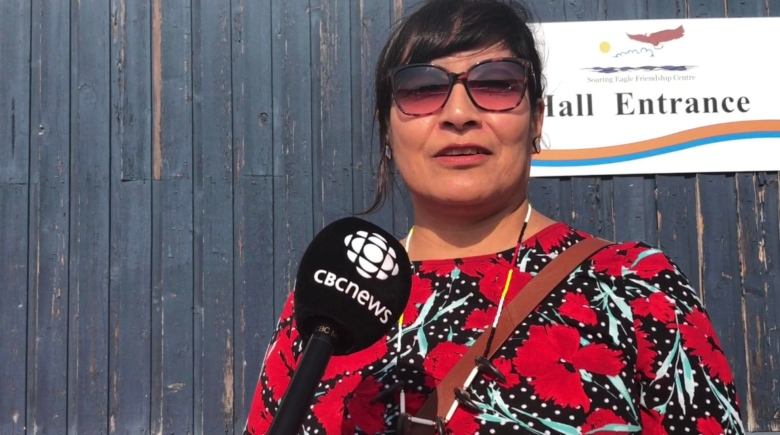 Yakeleya wasn't available for comment Tuesday afternoon.
Going forward
Many elders and leaders at the assembly say the new chief will be tasked with bringing the organization forward.
"I believe now, today in 2018, [we need] to revisit and re-look at what the mandate of Dene Nation is," said Bobbie Jo Greenland Morgan, grand chief of the Gwich'in Tribal Council. "Because obviously, it's changed from those days when we were all united and working toward one land claim agreement."
"We really need to listen very closely and make sure that we pick the right person for the position … if we are to move forward effectively," Grand Chief Gladys Norwegian of the Dehcho First Nations said during her member's address on Tuesday.
"We have a lot of work ahead of us."
Related stories from around the North:
Canada: Natan Obed re-elected as president of Canadian Inuit organization, CBC News
Finland: Budget cuts threaten international Sámi language cooperation, YLE News
Norway: Arctic Indigenous food culture takes the day at international cookbook awards, Eye on the Arctic
Russia: Russia plans fenced parks to confine reindeer herding in Arctic, The Independent Barents Observer
Sweden: Legal battle over hunting and fishing in Sweden's far north, Radio Sweden
United States: Feature Interview: Every Inuk needs to stand up and be counted, says new ICC chair, Eye on the Arctic