Finland's national parks popular despite poor maintenance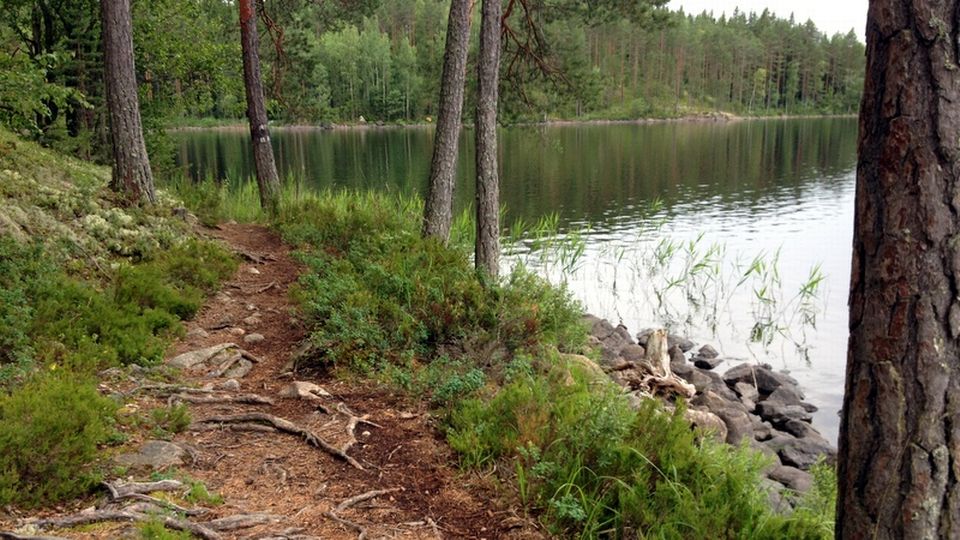 Finnish national parks are in high demand, but about a third of their paths are in moderate or serious disrepair, according to state forest administrator Metsähallitus.
More than three million people visited Finland's national parks last year, but in many places features such as wooden walkways over wetlands are improperly maintained.
"I've noticed the bad condition of many areas and paths on my rounds," says Metsähallitus nature service chief Timo Tanninen. "Many information boards and signposts have also been weather-worn or vandalised."
The condition of Finland's national parks hit the news in July when a poorly installed anchor rod caused a suspension bridge to collapse in Repovesi National Park in south-east Finland, which draws some 170,000 visitors annually.
While none of the nine people on the bridge at the time were seriously injured, the close call led to more pressure to service the park's infrastructure.
"You might say the policy-makers have woken up to this problem, and our administration takes full responsibility for the accident," Tanninen says.
Insufficient funds
Metsähallitus says the funds earmarked for the maintenance of national parks are insufficient. The administration says it would need 44 million euros to keep all Finland's parks up to standard, while the government's annual budget for repairs is less than 40 million euros.
"Redoing a park's boardwalks is expensive, about ten thousand euros per kilometre," says Tanninen. "Finns pay less than 10 euros per person in taxes for the upkeep of our national parks. If we could even get that to a full 10 euros we could reassure our customers that everything is tip-top."
The government has invested 1.9 million euros extra for national park maintenance – a far cry from Tanninen's minimum figure of six million euros over the next five years.
Many park visitors who respond to surveys say they would be prepared to pay more for park upkeep, but many agree with Tanninen that keeping entry free of charge is paramount.
"Finland recognises the right to roam, and it's of utmost importance to us that these parks remain free for all," he says. "And we can't develop tourism if we can't afford to keep our structures in shape."
Related stories from around the North:
Canada: Canada wants to up collaboration with First Nations, Inuit, Métis on national parks, Eye on the Arctic
Finland: Finnish national parks will remain free despite budget woes, Yle News
Norway: WWF urges Norway to protect its Arctic forests to help fight climate change, The Independent Barents Observer
Russia: Russia adds small Arctic island to large national park, The Independent Barents Observer
Sweden: High-tech lasers to help Sweden build detailed maps of all its forests, Radio Sweden
United States: U.S. Gov quietly allows land survey in Alaskan wildlife refuge, enviro groups furious, Alaska Public Media